Global Office Tour: Working at Simon-Kucher's Sydney Office
June 08, 2021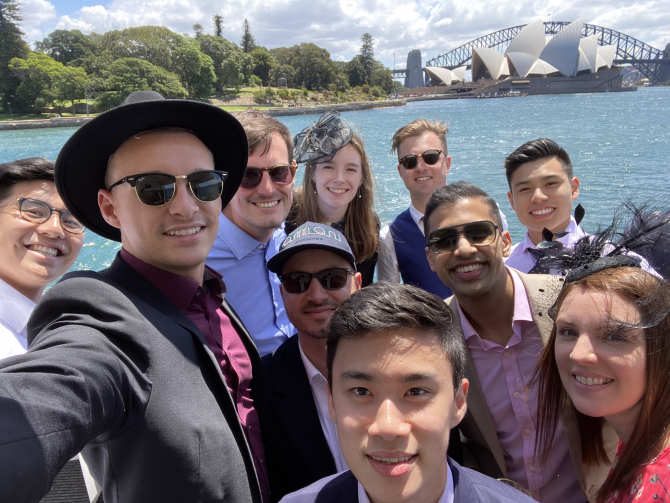 High up in their office in North Sydney, Senior Director Mitchell Taylor has the perfect view of Sydney Harbor. For our Global Office Tour blog feature, he talks to us about the best parts of working in Simon-Kucher's sunniest office, quality time with his colleagues, and the hidden gems you shouldn't miss when visiting this exciting city.
Hello, Mitchell! Thank you for taking the time to showcase the Sydney office. Would you mind briefly introducing yourself?
Of course not! My name is Mitchell Taylor, and I have been with Simon-Kucher since the beginning of 2016. I started out as a senior consultant, and now I'm working as a senior director out of the Sydney office.
What makes the Sydney office unique?
We are a smaller office in the world of Simon-Kucher, with around 20 people, so our team is quite close knit. It's not unusual for us to all have lunch together or go outside for an afternoon coffee. We're also fond of games and are a little bit competitive. On Friday afternoons, you'll most likely find us around the foosball or ping pong tables, having some heated tournaments.
We were lucky enough to be back in the office by August last year, so we didn't have to spend that much time apart. This helped us maintain our bond as a team, and it has only developed since then.
Speaking of lunch, is there a unique food culture in Sydney or are there any popular dishes you enjoy?
As a local, I would say Sydney doesn't have a unique food culture where you can say, "This meal represents Sydney." If I had to name one typical Australian dish, it would have to be meat pies. They're flaky pastries filled with minced beef and gravy. If anybody is looking for a clever business idea, starting an export business to bring Australian meat pies to the world would be something I could see being very successful. They're incredibly delicious, and in my opinion, everybody should have the chance to try one!
In Sydney, you can find a lot of different cultures coming together, so fusion cuisine tends to be very popular. You might have one area that is known for its Korean food, another one that is famous for its Italian food, and another that's famous for its Greek food, so you can always explore those different places.
What do you look forward to coming into work?
Seeing my coworkers! I didn't realize how much I would miss seeing everyone in person when we were working from home. Right now, we work about two days a week at home and three days in the office – it's been really nice being able to collaborate face to face again.
How would you describe the office culture?
Everybody is really supportive and strives to make sure we all have an equal voice in the office. We enable each other to develop quickly regardless of age, level, or the amount of time we've been with the company.
I would also say the office culture is pretty informal. It's not unusual to find an intern or a graduate consultant speaking to one of the partners about non-work-related topics, like what they're doing at the weekend or what sports they play. We are serious when we need to be, always deliver high-quality work on time, and support each other along the way. And when things are done, we also know how to relax and have a good time together.
What is your favorite office memory?
Our summer events are some of my favorite memories. We have done a variety of creative and adventurous activities over the last five years, such as sailing, cruises around the harbor, quad biking on a farm, and jet skiing. It's great to have this time to sit as a team and enjoy each other's company over a few drinks.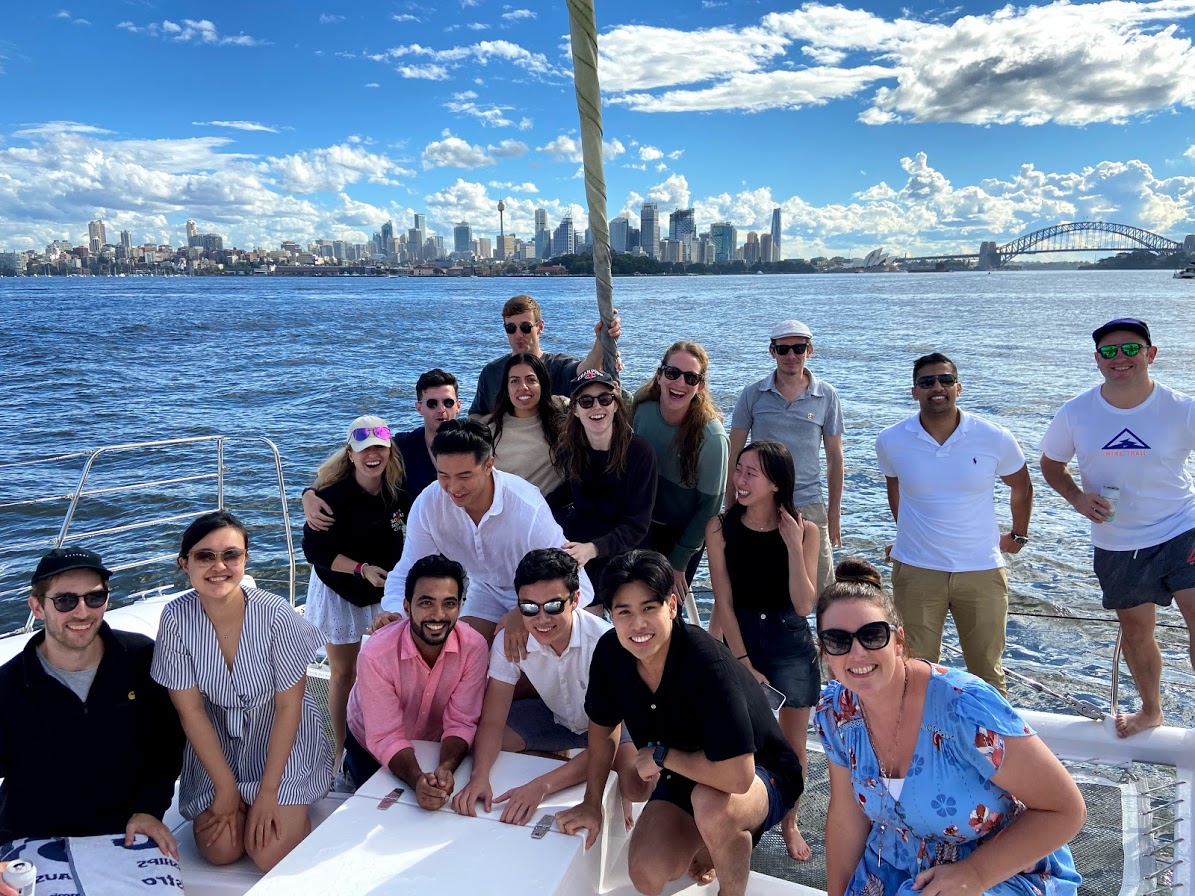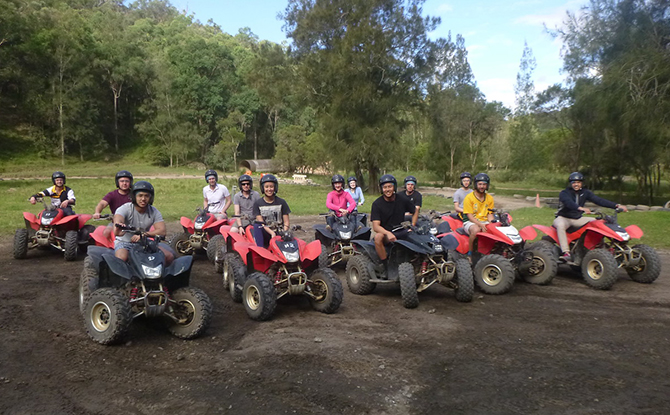 What do you like most about living and working in Sydney? Is there a best-kept secret location that you would recommend?
Sydney is a fairly large and diverse city, which I really like. In just over an hour, you can be down at the beaches or up in the mountains a thousand meters above sea level surrounded by a bushy environment.
As for secret locations, there is a beach called Milk Beach quite close to the city. It's not very well known and doesn't get a lot of overseas visitors, which means it's generally pretty quiet. You can head out there on a Saturday morning, have brunch, take a coffee down to the shore, and spend your time relaxing in the sun. And the view of the city from there is one of the best parts!
What is your favorite spot in Sydney?
My favorite spot is the Royal National Park, which is about an hour south of the Central Business District. It's a protected area with hundreds of square kilometers of untouched bushland, rivers, and beaches. It's a great spot for hiking, swimming, and surfing or just driving through with a car or motorbike. If you go far enough in, there are also some fantastic pubs where you can grab a couple of drinks and some food after a long day of exploring.
That sounds great! Thank you so much, Mitchell, for taking the time to talk to us and giving us these exciting insights into the Sydney office!