Global Office Tour: Working at Simon-Kucher's Tokyo Office
August 30, 2021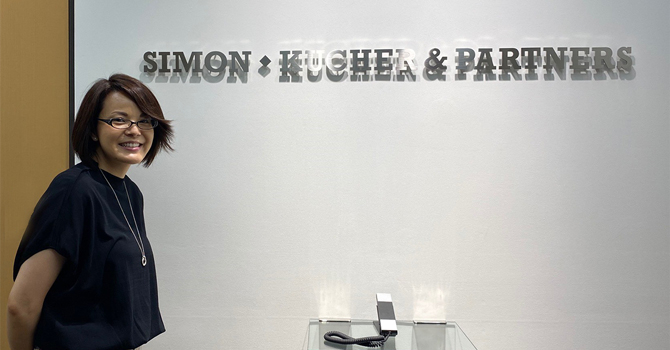 Through neon-lit streets, charming cobblestone alleys, and past a seemingly endless variety of restaurants, resides our Tokyo office. Sitting in her workspace, looking out onto Mount Fuji, Office Manager Kaori Yamamoto talked to us about "Fun Fridays" with colleagues, and what life is like in one of the most exciting cities in the world.
Hello, Kaori! Would you mind briefly introducing yourself and telling us a little bit about the office?
I'd be happy to! My name is Kaori Yamamoto. I joined Simon-Kucher in 2011, and I have been working as the Office Manager in the Tokyo office ever since. When I started at Simon-Kucher the team was still quite small – we had five consultants and one partner in total. Now, we have 20 consultants and three partners, and are looking to expand our team even more. We are still relatively small compared to other offices in the Simon-Kucher cosmos, but we are definitely moving in the right direction.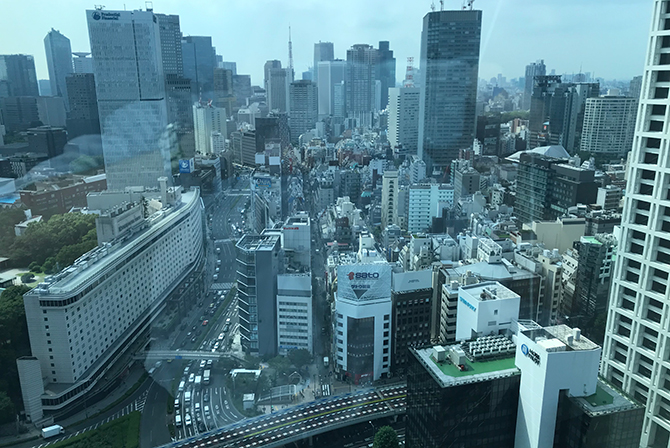 What's unique about the Tokyo office?
Two years ago, we moved to the 28th floor of the landmark building, which has an amazing view of Mount Fuji on one side, and of the Tokyo Tower on the other. It's definitely something that I will never get tired of. In addition, there is a beautiful Japanese Garden on our office site, which I love to visit whenever I need to refresh.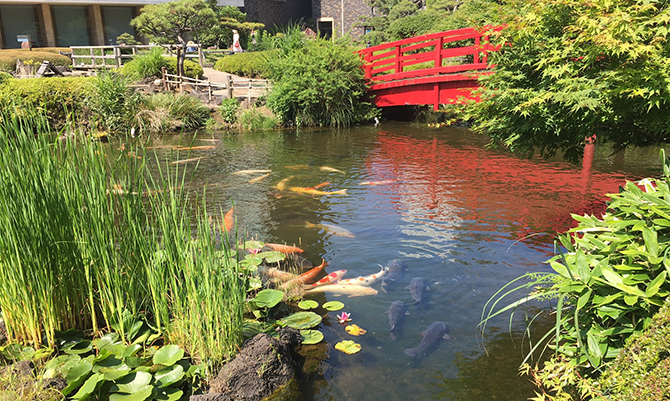 Do people in the office get together outside of work?
Yes, all the time! Before the COVID-19 crisis hit, we would usually go out for lunch together in one of the restaurants in the neighborhood. We also used to have something we called "Fun Friday" twice a month, where we would get together on a Friday evening, sit, have some snacks and drinks. We definitely want to resume this tradition once everything goes back to normal.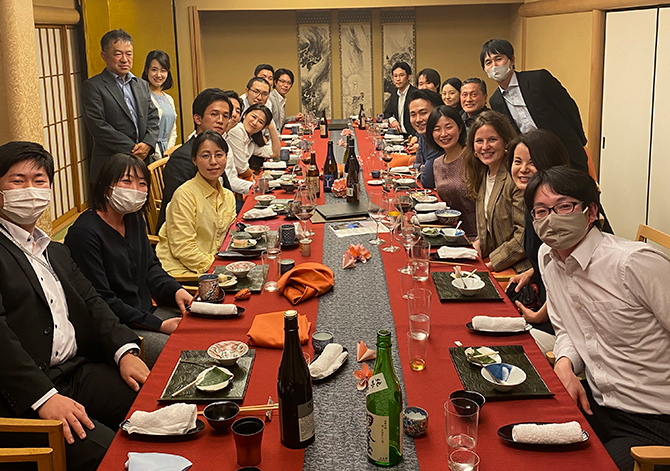 We also try to get involved in the community whenever we can. Two years ago, we organized an office clothing drive for an organization based here in Tokyo. It was a great experience that we all really enjoyed and would definitely want to do again.
What dishes are most popular in Tokyo?
Japanese Kaiseki is really popular. It's a traditional Japanese tasting course consisting of many small dishes with fresh vegetables, fish, meat, and desserts – it's my absolute favorite. The great thing about Tokyo is that you have a variety of options to choose from. You can find the most diverse dishes here. I recommend trying a bowl of ramen (noodle soup), some tempura (deep-fried food), and a perfectly seasoned yakiniku (Japanese-style barbecue). There is something for everyone; I promise you won't be disappointed!
What is your favorite part about living in Tokyo?
I love living in a big city! There is always someplace new to explore and endless things to do. Nothing beats Tokyo in terms of entertainment and social life. We also have great indoor activities, like indoor climbing, for example, and yoga classes, which I love to doing. No matter where you go or what you do, you will always enjoy yourself and have a great time.
What are some of the best-kept secret locations to visit in Tokyo?
Even though the beaches and mountains are quite far away, you still have options in the city if you want to spend time in nature. Tokyo has some very nice parks, which I love to visit on weekends. The parks where you pay to enter are kept really neat, and I enjoy going there to photograph the beautiful seasonal flowers and birds. Whenever I miss spending time in nature or feel like I need to recharge my mind, body, and soul, these parks are the first places that come to mind.
That sounds great! Thank you so much, Kaori, for taking the time to talk to us and giving us these interesting insights into the Tokyo office!