Professions and Passions: Vaish, Bharatanatyam Dancer and Bay Area Blogger
May 07, 2021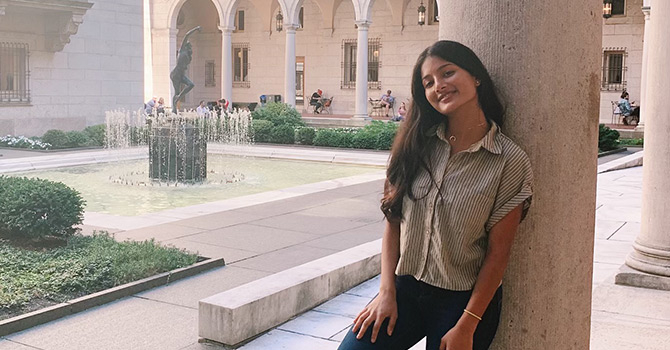 Vaish Sridharan, consultant in our San Francisco office, spends her free time strolling through the city's colorful alleys and bustling streets in search of the most aesthetically pleasing hotspots. She tells us about her early passion for dancing and her love for blogging, good food, and finding the perfect avocado toast…
We heard from your colleagues that you're a Bharatanatyam dancer. Can you tell us a bit about this dance and how you learned it?
Sure! Bharatanatyam is one of the oldest classical dance traditions in South India. It combines spiritual ideas with impressive footwork and gestures and is usually accompanied by live music and a singer. In Indian culture, it's common for girls to practice some form of dance, so I went to dance classes from the age of five until I was about 18 years old. You could even say I have been dancing my whole life.
When I went to college at UC San Diego I tried out for an Indian dance team called "Raas", which is a folk dance from the western region of India. We would create a routine with a theme, design costumes, and take part in several competitions all over the US for a spot at the national championship, the Raas All-Stars. We placed in the Top 5 every year and in my last two years at college I was also the team captain.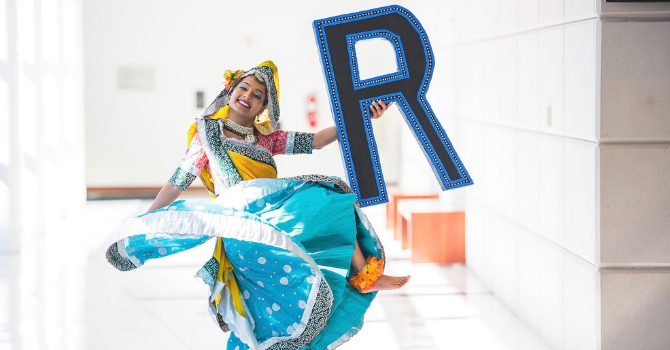 You have since discovered another passion in San Diego and today are a guest writer for a well-known travel and fashion blog. We would love to hear the story of how you got involved…
San Diego is a beautiful city. Initially, as a newcomer, I took it upon myself to explore and see what I could find and stumbled upon a travel and fashion blog called "Palm Trees and Pellegrino." Giulia, the blog founder, knew all the great spots. Every time I went to one of her recommended coffee shops I would post a picture on Instagram and my friends would show their interest with their comments and questions. After I graduated, I sent Giulia an email on a whim to say I would love to write for her blog in the Bay Area. She took a chance on me and in October 2019 I published my first article on Gluten Free Bakeries in San Francisco.
When you are not out there exploring San Diego, you're hard at work as a life sciences consultant. How do you fit in all of the research, photo editing, and writing that comes with blogging as a hobby?
It definitely hasn't always been easy, especially in the beginning when I was commuting a total of three hours a day and still trying to find my feet. I would try to get to the city 40 to 45 minutes before work so I could go to different bakeries, take pictures, and try various pastries.
There is a whole process that goes into writing a blog article and a lot of my research is done on the weekend. My St. Bernard Dante and I head up to the city and we both spend the day visiting four or five bakeries or coffee shops. Nowadays, with restaurant and shops being closed due to the pandemic, I mostly write articles that reflect this and focus more on farmers markets which are still open.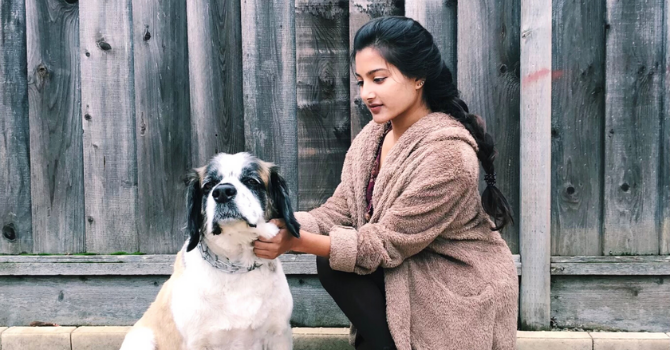 What aspect do you enjoy most about blogging? Are there any posts that you are particularly proud of?
I really enjoyed writing about the best avocado toast in San Francisco, because every day I would try a different one and for two weeks all my co-workers would see me eating was avocado toast. I went to over 20 bakeries and cafés and my friends from other states couldn't understand why this snack was such a big deal in California. I eventually found the perfect one at a place called "Little Gem." Definitely the best I've ever had and my most memorable post.
I also enjoy writing about what is "aesthetically pleasing" and what looks pretty on the plate, dishes that are a feast for the eyes as well as for your taste buds. I tend to target my articles toward like-minded people who care about the whole experience and not just the food.
Where do you get your inspiration for new posts?
I get so much out of blogs as a reader. Having a chance to give back to that same audience and knowing someone is having a good time at a bakery or coffee shop I have recommended is very rewarding.
I only write blog articles on topics I am actually interested in and would read myself. If a topic is applicable to my life then it could be applicable to other people's lives as well. This makes researching and writing so much easier because I want the readers to have a great experience. For example, there aren't many posts about dog-friendly spots in San Francisco so that has been on my wish list for some time. I have a big dog and I take him everywhere, and I'd love for others to find and frequent the same places we love.
Do you have any blogger role models?
The big three blogs I look up to are "Palm Trees and Pellegrino", "Ashley Kane" and "9to5chic". Writers from San Francisco and San Diego have been the most influential because I can really relate to their posts. We are all women in our 20s or 30s enjoying our lives in the big cities. Sharing our experiences is empowering and hopefully provides inspiration for others to explore their surroundings and find their voice.
A big dream of mine is to launch my own blog one day. At the moment I'm just building my writing portfolio and trying out different styles to see what works best for me. I am trying to get as much experience as possible, and hope to start my own blog next year. Fingers crossed!
Do you think your skills and interests in blogging have helped you in your day-to-day life as a consultant?
Definitely, especially when it comes to my time management skills. At the beginning it was very stressful working a full-time job and writing for a popular blog at the same time. Now I have more things to juggle, I have to plan out my day accordingly. Blogging has also made me a more confident writer in emails and communication with clients, and catering to different audiences allows me to change my tone when I interact with different personalities and situations.
Do you have any advice for colleagues on juggling their work and hobbies?
Make time for the things that make you happy. Ask yourself if you would regret giving them up. Would you always wonder "what if?" If the answer is yes, then you need to make time. Maybe you have to schedule your days differently or adjust your routine, but don't give up on something that makes you happy. Everybody needs a passion project outside of work to keep life interesting. It makes a big difference.