Three Questions for … Merve Kilickaya
March 13, 2020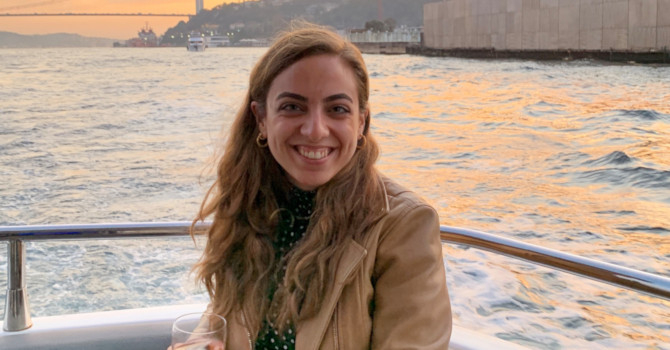 Merve has worked as a consultant in our Istanbul office for almost one year now. How did she start her career with us? What does she like the most about working at Simon-Kucher? We met with her and asked away:
Merve, thanks for meeting us! Could you please explain to our readers what your job is at Simon-Kucher and when you started working here?
Merve: Of course! I started working at Simon-Kucher in the summer of 2018 as an intern. I have been working as a consultant here in the Istanbul office since July 2019.
What do you like about working here and why did you decide to stay after your internship?
Merve: My favourite aspect of working at Simon-Kucher is the friendly and collaborative environment. I feel that our company has succeeded in establishing a culture that encourages everyone to support each other in order to achieve optimal results. Especially the opportunity to meet people from very different backgrounds and work together towards the same goal is not only a lot of fun but really insightful. Both the people at my office and my international colleagues embody this cultural approach as well as our company's values. This made me feel like I became part of the Simon-Kucher family from day one. 
In your opinion, what is so special about working for Simon-Kucher?
Merve: The international working environment that Simon-Kucher has is what makes it really stand out. Collaboration between colleagues from different cultures and backgrounds enables a unique working approach while at the same time broadening your personal perspective. I'm looking forward to continuing to do so in the future!