Women at Simon-Kucher: "The people make the difference"
September 23, 2020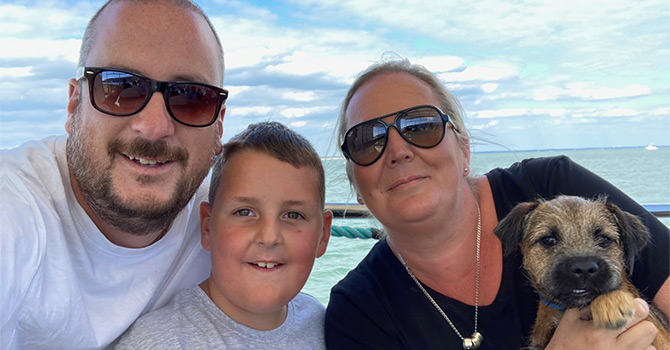 Our London Senior Accountant, Kyley Leslie, excels in her role all while maintaining a good work-life balance.
What were your first impressions when you started working at Simon-Kucher?
Kyley Leslie: My initial interview left me with a positive feeling about the company. Everyone was energetic and enthusiastic – I instantly bought into the vibrancy of Simon-Kucher! The impression I took away with me was that this was a very family-oriented company that cared about the wellbeing of its staff.
On my first day, I was in awe of everything in the London office. I was immediately made to feel part of the team and I received some kind welcome emails from colleagues all around the world.
Now that you have settled into your role, what does an average workweek entail?
Kyley Leslie: I begin by looking at the bill plan, then over the course of the week, I meet with Partners to discuss any upcoming projects or issues relevant to raising bills. My days are very busy. All the invoices have to be raised and sent out to clients with all the supporting documents. Other daily tasks include reporting to the finance manager about collections, keeping records for our audit files, as well as dealing with any other ad hoc queries that come in. 
What is it about Simon-Kucher that makes it such an enjoyable place to work? 
Kyley Leslie: The people make the difference. The Partners I work for are all so helpful. They really take the time to talk to you about your role and explain anything that needs to be dealt with. And everybody in the Accounts team supports each other as the workload demands.
A good work-life balance is so important when you have a family, especially as a mother. The key factor for me was being able to work three days a week. My working hours ensure that I am home to put my child to bed. The company is flexible about which days I work, so if I have an important appointment with my son I can be there for it, or if an emergency arises I know I can work from home. This makes me feel secure and reassures me that Simon-Kucher understands the pressures of family life.
Check out more People & Stories in our blog