Work Hard, Play Hard: Our Associates Get Moving for the Global Challenge
October 01, 2020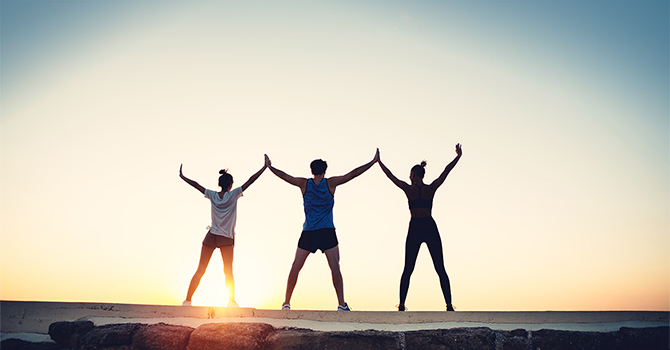 Making a positive commitment to their health, almost 400 Simon-Kucher associates formed 56 teams to practice all kinds of sports in a global challenge. Edward from London, Michal from Warsaw, and Andrea from Bonn tell us how it felt to be a part of these teams.
What was the challenge about, and what were your reasons for getting involved?
Edward: In the Virgin Pulse Global Challenge, our team of seven colleagues from the London office competed against hundreds of thousands of people worldwide in measuring our physical activity. As each team records its step count (which can come from more than 50 different sports), you're taken on a 100-day virtual journey around the globe. The aim is to improve the physical and psychological health of employees by encouraging them to take part in a wide range of daily activities.
I like to participate in a wide range of sports, and so was able to draw on sailing and tennis as well as running and cycling to drive up my step count, and the challenge encouraged me to increase my participation in all of these things! That said, our team's success was no doubt largely down to one particularly marathon-addicted team member... Overall the challenge provided some fun competition with colleagues, whilst encouraging a healthier lifestyle.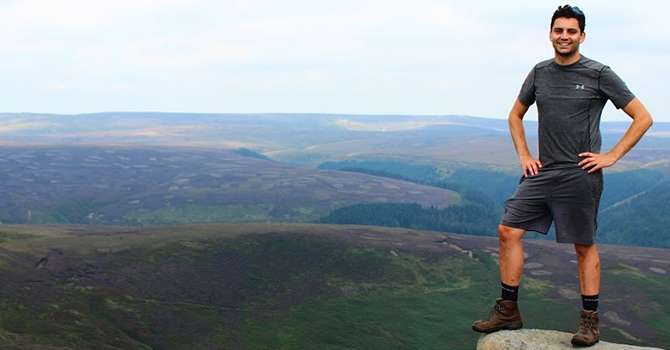 What is special about doing something for your health together with your colleagues? Do you think it helps your performance when you act as a team AND as part of a challenge?
Michal: Long story short: it is often easier to start exercising this way, rather than alone! The reality of consulting is it is demanding and often requires long hours in the office, making it quite hard to develop a routine of exercising and keeping your health in good shape. Work colleagues are people you see every day and spend most of your time with. So when you hear that one or more of them are starting to take part in some physical activity, especially as part of a challenge, you just want to join them. The element of competition not only among teams but also within the team (with your peers), was a great motivator and even more a source of satisfaction! It was just nice to see that I actually moved more than I used to, and sometimes even got better scores than my colleagues.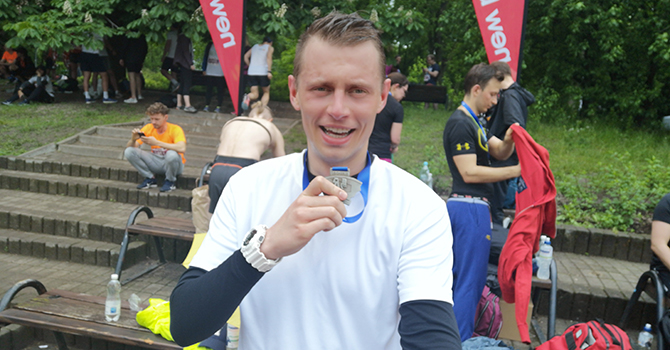 What has changed for you in terms of your attitude to health and sports since this challenge? What about in terms of the team experience in general?
Andrea: The Global Challenge hasn't necessarily changed my overall attitude toward health and fitness, but it did finally give me the motivation to start regularly going to the gym. What impresses me the most, though, is the team experience! It really brings the best out of everyone, and has strengthened us as a team.
In every global challenge there are also extra tasks once a month, and I can clearly remember the first mini challenge, which was to walk more than 100,000 steps as a group in three days. When this mini challenge was about to come to an end, some of us were doing ten laps around our homes in the evening to make our steps — with our phones in our hands of course, so that we could immediately share our success with the group. Other times we used beer mats to write down our steps and calculate the group's tally. In general, we did a lot together as a team: hiking, aqua jogging, bowling, participating in the Bonn corporate run, a visit to the zoo, escape room games, and not forgetting our daily walks along the Rhine River, even during a rainstorm! That's something we still do together regularly as a group, so it really was the perfect team building experience.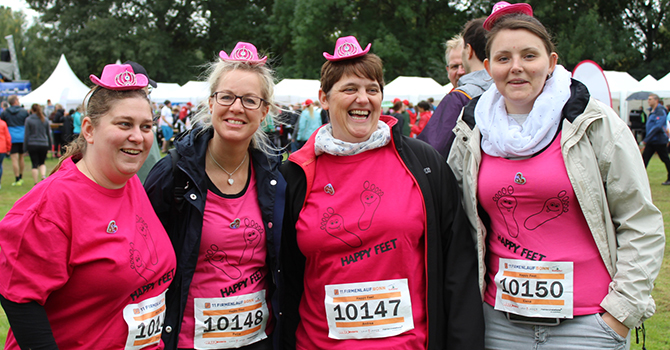 The next challenge will start this year! Will you do it again? And what should potential new colleagues know about this challenge?
Edward: Of course I will! Simon-Kucher teams achieved an impressive combined total of 325,891,405 steps in the last challenge, which equates to 208,570 km or 5.2 times around the earth! Let's go even further!
Michal: I will definitely join, and I recommend it to everyone! New colleagues should know three things. First, it is mainly fun, second, you can participate as much as you want, no one will push you but you can expect some motivation from others, and last but not least, it is really easier to maintain this habit after the challenge is finished. I am really happy that the next challenge will start this year!
Andrea: I have already completed two challenges as a team captain, and I would sign up again in a heartbeat. The main reason is that, for our group and many others, the focus isn't just on getting fit. It's more about being part of a team. Yes, it's a competition, but not to be taken too seriously. Having fun is the most important aspect. If your group has the right motivation and ambition, the competitive part comes naturally.
So, what about you? Are you up for the challenge?
Check out more People & Stories in our blog