Banking Insights
10/2019
Breaking Insights
Digitalization and Services - Excessive Digitalization Risks Scaring Off Customers
Prof. Dr. Dr. Hermann Simon

The service sector has always been particularly labor intensive, making constant cost increases inevitable. Faced with this challenge, the most logical response would be for providers to automate and digitalize their services to the greatest extent possible.
Value Communication in Banking: Still a Long Way to Go
Dr. Thomas Hofmann,  Alexandre Bonelli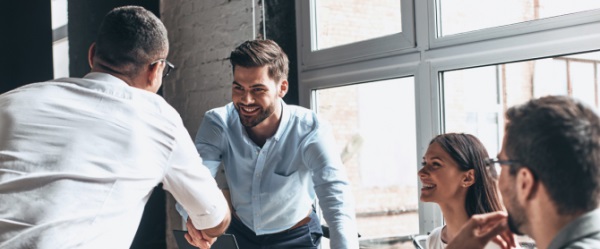 Have you ever asked your customers if they know which services you provide them? Do you know which services your customers value most? If the answer is no or not really, we can tell you that this is also the case at many other banks. Simon-Kucher & Partners has observed various institutions that suffer as a result. Revenue and sales targets aren't being achieved, customer satisfaction is low, prices are deemed to be too high, and net promoter scores (NPS) leave much to be desired. So, how can banks optimize their value communication, and therefore, their sales? This short article offers a pragmatic answer to this crucial question.
The Power of a Positive Experience
Maximilian Biesenbach, Dr. Men-Andri Benz,  Sonia Fischer-King

Digital technologies claim to make selling things easier than ever. But what if you offer a product or service that nobody is really excited about? Partner and pricing expert Maximilian Biesenbach looks at the different triggers encouraging us to buy and shares a simple way to understand customer needs.
"Customers Who Bought This Item Also Bought...": How Banks Can Use Active Product Recommendations to Generate Profit
Sonia Fischer-King, Jakob Dipoli Wies

Have you ever thought about how easy it would be to sell products if your customer advisors knew which products to address before starting the consultation? Have you ever considered how many more products you could sell if your customers were approached at exactly the right moment with automated product recommendations? International market leaders show how effective active product recommendations can be, but this practice has yet to make its way to the banking world – even though banks are in a near ideal position to achieve similar results.