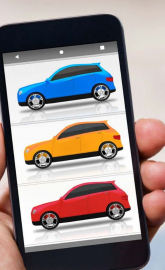 Research Paper
Automotive Retail After COVID-19: Rewind of Fast Forward?
Submit your details to download research paper
Plant closures, disrupted supply chains, falling demand, and societal lockdown have brought the entire automotive industry to a grinding halt. The coronavirus pandemic is stacking another enormous challenge onto the many others the sector is already facing.
This paper focuses on the European retail channel and addresses the multifaceted impact of COVID-19. The first section describes the structural changes already at play before the crisis, characterized by dealers' difficulties coping with rapidly changing demand, the dangerous liaison with online platforms, and the downscaling original equipment manufacturers (OEMs) have undertaken in the past 10 years with their dealer network.
The second section deals with the impact of the COVID-19 outbreak, both on the offer and demand sides. It also covers the implications on dealer financials, short-term effects with respect to liquidities, and mid-term impact in terms of likelihood of bankruptcies.
The final section presents two post-crisis scenarios. The first describes a "rewind," with the underlying premise that electrification and digitalization pause and develop more slowly than in pre-crisis times. The second details the opposite possibility, a "fast forward," which assumes a tangible acceleration of the two major trends.