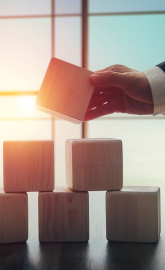 Research Paper
Construction: From COVID-19 Crisis Towards the "New Normal"
Submit your details to download research paper
What impact does the COVID-19 crisis have on construction companies in German-speaking markets?
In April, we asked over 60 managers from the construction and building technology sector how they are adapting to the new conditions. Learn more about the companies' forecasts and new approaches to emerge strengthened from the crisis!
Related Strategic Insights