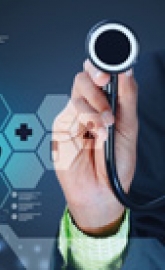 Research Paper
Healthcare Insights - July 2017
Submit your details to download research paper
In this issue of Healthcare Insights, you will find more about:
Emerging clinical designs: Randomized controlled trials are still the gold standard for clinical trials. However, some situations may call for a more specialized or atypical clinical trial design.
Organizational excellence: Many companies realize that their pricing organizations have room for improvement. So what does that improvement look like and how do you get there?
Distributor management: The role of distributors is expanding at a very quick pace. Manufacturers must now adapt their distributor management strategies to keep up.
P&R briefs: An analysis of country-level pricing and reimbursement trends resulting from changing policy and political climates.