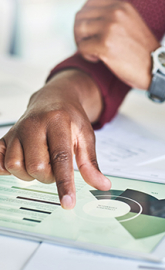 Research Paper
The Startup Pricing Journey - How to efficiently monetize products and services
Submit your details to download research paper
Pricing at all stages of company growth is hard, and emerging technology companies are no exception. In an effort to understand how CEOs and management are approaching this topic, Simon-Kucher teamed up with Bessemer Venture Partners, interviewed over 30 growth-stage portfolio technology companies, and combined those insights with our experience over hundreds of projects.
This whitepaper provides a detailed report of our findings, diving into what the pricing journey looks like at different stages of growth. Our recommendations are also supported by multiple case studies, highlighting the common pitfalls and best practices encountered by emerging technology companies as they grow.
Download our whitepaper today!