Industry
Banking & Financial Institutions
Corporate Banking
Situation and Objectives
Due to persisting low interest rates in the market and consequent pressures on margins, the client launched an initiative to redefine its capital allocation strategy.
The objective was to focus the lending activity primarily on the client's relationships that could guarantee adequate growth in risk-adjusted profitability for the years to come.
A key constraint to the successful implementation of the initiative was related to data availability and analytics which limited management's transparency around the client's revenue potential and risks.
Approach
Simon-Kucher mapped all data sources within the bank and created an extensive database by matching clients' demographic information, historical relationship data, transactional data and market information on industries' growth patterns.
In close collaboration with the bank, Simon-Kucher developed a number of key performance indicators to provide top management with analytical information on each client relationship.
Finally, Simon-Kucher together with top management created a tailored allocation strategy for each client.
Strategic Capital Allocation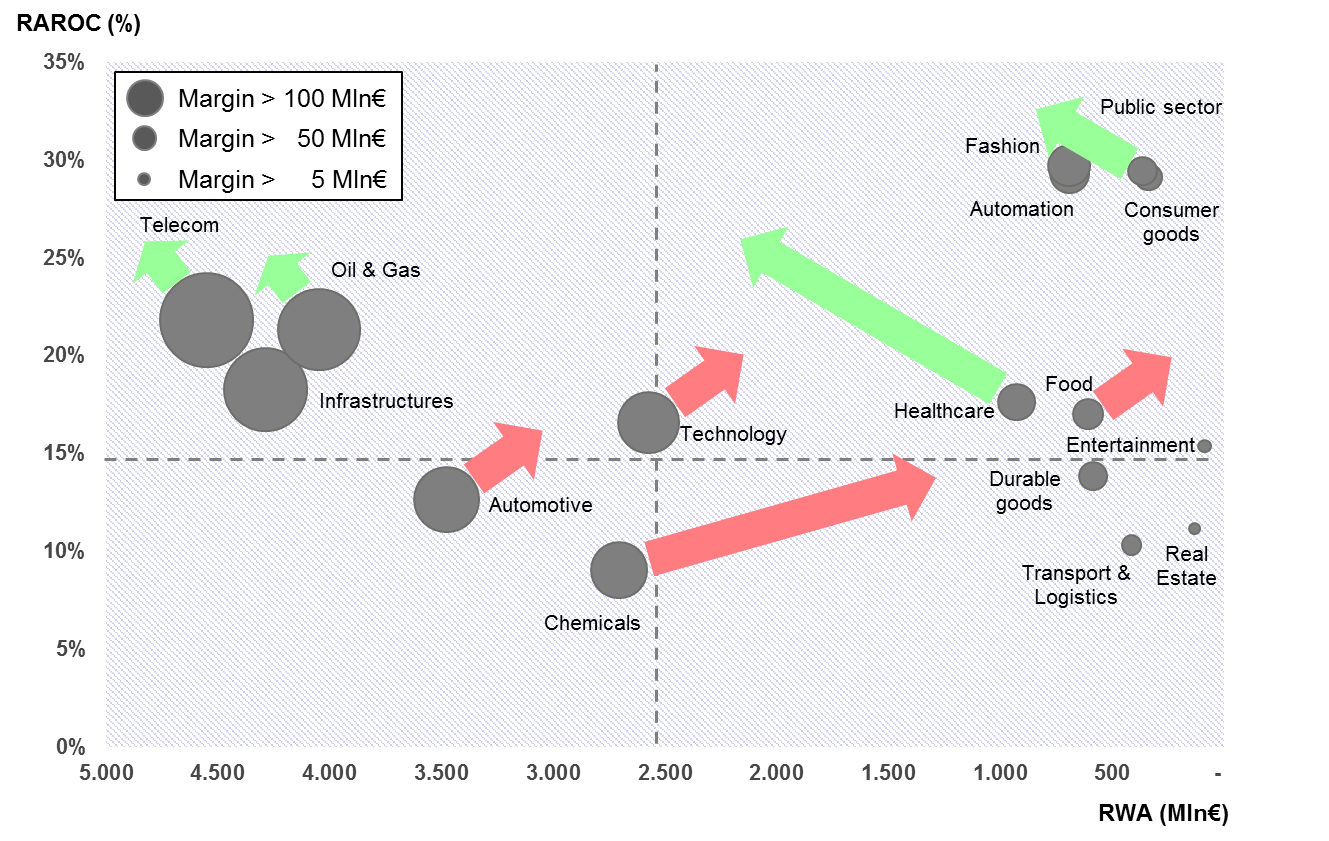 Results
The most important benefit the bank obtained was the analytical infrastructure to conduct customized asset allocation analysis, achieved by enhancing data transparency and training internal resources on advanced analytics.
The bank was able to increase the time-to-market of its asset allocation decisions, making it faster than competitors to identify the clients with the highest profitability potential.
Impact
More advanced commercial planning process
Revenues increased by 0.5% even if asset volumes and risk provisions remained constant (several millions of € increased revenues)