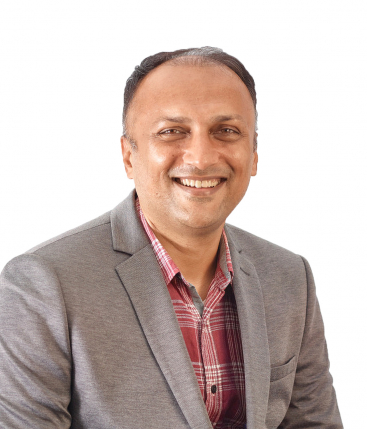 Vivek is currently leading Cuemath as CEO since Oct 2021, aiming to take the business to scale globally. Before this he led Swiggy's business operations as COO and prior to that, he led P&G's business as CEO in East Africa based out of Nairobi. He had been with Procter and Gamble for 20 years in various capacities across developing markets (India, Africa) as well as developed markets (UK, Singapore, Korea) and hybrid markets (China, Thailand, Malaysia).
In Swiggy he led the effort to scale the company across cities (Swiggy added 500+ cities in 18 months!), and he is also leading the effort to bring economies of scale to bear on the core business – the path to profitability. He has also led the effort to pivot, repurpose and re-scale the business during various parts of the Covid pandemic induced lockdown and phases of the unlock. Swiggy today is a leaner, better business as it completed the recovery of the business back to pre-covid levels.
Vivek is passionate about building organizational capability and has a long track record of creating better business results via more capable teams (the slower but better approach!). He has done so in diverse teams spanning >20 nationalities and has done so in diverse roles (internal consulting assignments, new country startups as well as traditional business unit jobs). He also loves to play at the intersection of technology and business and has been an early adopter and innovator of big data/ analytics across many sales & marketing roles. He is equally wary of the pitfalls of reliance on quantitative data without understanding behavioural psychology and cognitive biases and he has infused some of this thinking into the core parts of the business – both product and operations.
Vivek is a graduate of the Indian Institute of Management (IIM) Calcutta, and prior to that studied Computer Engineering from Delhi University. He is a regular guest lecturer at his alma mater IIM-C, as well at other premier B-schools across the world where he teaches and shares business expertise. He has a good view on cross-cultural working which he honed via working abroad and learning 3 foreign languages in addition to the 3 he learnt growing up in India. His passion for photography led to his work being featured and recognised by various media outlets globally (Natgeo, BBC, ET).