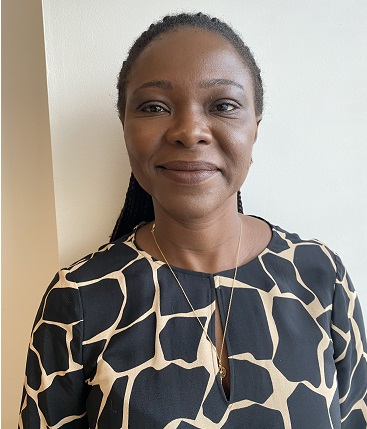 Fumbi Chima is a senior executive and former CIO. She served as the Global Chief Information Officer at Adidas, and before that she held CIO roles at Fox Networks, Burberry, and Walmart. Fumbi has worked with some of the world's biggest brands on global IT transformation and digitalisation programmes, bringing together stakeholders, and driving changes in strategy and culture.
At Adidas, Fumbi led a wide-ranging, customer-focused digitalisation project in one of the most high profile and highly competitive consumer sectors. Before joining the sportswear giant Fumbi was at Fox Networks, where she introduced systems and platforms that changed many aspects of what the broadcaster did behind the scenes, from improving the efficiency of advertising billing to integrating the systems of the company's new owners, Disney. At Burberry and Walmart she was at the forefront of online retail and digitally-driven shifts in marketing and supply chain. She has also been extensively involved in projects that incorporate risk and innovation, as well as culture change, and has led talent retention and alignment schemes.
Alongside her experience leading digital change at large, complex organisations Fumbi is also passionate about diversity, gender and leadership, and the vital intersection of all three in modern organisations. Born in Nigeria and raised in the UK, Fumbi holds US and UK citizenship. She has worked and has familiy in the US, has worked in Asia, and now resides in Germany, giving her a truly international, multicultural perspective on business and society.
Fumbi has served on numerous boards including the advisory boards of business software providers SAP and Appito. She is on the board of Africa Prudential, a leading digital solutions businesss in West Africa, and of the AZEK Company, pioneers in the world of sustainable and innovative building materials. She is also on the boards of Women at Risk International Foundation, and Women Corporate Directors.