Machine Learning in Wholesale: Vision for the Future or Common Practice?
February 03, 2020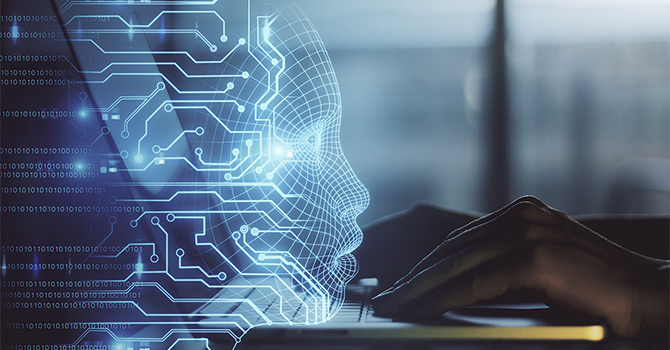 Machine learning is a rapidly developing branch of artificial intelligence. Many industries are already successfully using this innovative technology and deriving valuable business benefits from the wealth of available data. How does the wholesale industry compare? Is it already fully tapping machine learning's potential?
Many products, many customers, many countries – wholesale is characterized by a high degree of complexity. In addition, this industry is extremely dynamic due to constantly changing products, purchasing costs, and competitive prices. As a result, the colossal volumes of data, much of it unstructured, present significant challenges particularly in pricing and sales. Big data solutions and machine learning approaches create vast opportunities for wholesalers to secure sustainable competitive advantages – but only if companies apply these techniques consistently. Conversely, wholesalers that don't tap this potential risk jeopardizing their business in the long run.

Gut feeling over data: Machine learning is barely used in wholesale
There are a diverse number of ways machine learning can be applied in wholesale, particularly in terms of pricing and sales. However, our project experience shows that many wholesalers are still a long way off from using machine learning in their day-to-day business. Rather than using digital technologies, they are setting the majority of their prices manually. At many companies, sales departments continue to rely more on experience and gut feeling than objective data. To be financially sustainable in the future, wholesalers will have to change this behavior and shift their focus toward innovative technologies. Other industries, especially the retail sector, are already reaping the benefits. For years, Amazon, a pioneer in machine learning, has been demonstrating how dynamic prices and active product recommendations based on previous customer behavior ("Customers who viewed this item also viewed ...") can significantly contribute to business success.
Application areas of machine learning in wholesale
IIn wholesale, the pioneers are exploring these new technologies, and they are right to be doing so. Machine learning offers a whole range of new possibilities for improving quality and efficiency in pricing and sales, including:
(Dynamic) price optimization: With the help of elasticity forecasts, companies can flexibly adjust their prices to the market dynamics in order to tap the maximum sales potential
Discount and bonus optimization: Machine learning defines individual discounts and bonus conditions based on customer-specific criteria 
Price guidance in sales: Machine learning generates precise price recommendations for each customer and situation and provides them to the relevant salesperson
Demand forecasting: Accurate forecasts of demand development are a valuable input for inventory management, product management, and pricing.
Customer segmentation: Sophisticated algorithms determine ideal customer segments based on different characteristics for the most target-group-oriented approach possible
Customer lifetime value management: With the help of machine learning, customer needs can be better predicted and thus churn reduced.
Up- and cross-selling: Data-based purchasing behavior predictions enable an optimized offering design, e.g. attractive bundles or predictive baskets, to further utilize up- and cross-selling potential.
Promotion management: Algorithm-based solutions help companies offer the right products to the right customers at the right price
Prerequisites for using machine learning successfully
Machine learning can significantly contribute to business success, but companies need to make a number of changes before they can implement it. In order to process data effectively, it must be high quality and available in large quantities. For this reason, it's best for companies to implement big data systems to serve as a foundation for machine learning. Successful machine-learning solutions are based on a clear strategy with defined goals, which requires a deep understanding of the specific dynamics in wholesale. Implementation calls for internal experts who know how to use the technology and salespeople who can draw the right conclusions from the results. In terms of IT, machine learning requires individual, specialized solutions. To guarantee a seamless data exchange, these must be integrated into the existing IT landscape. The decisive factor is whether the customer accepts the new technology or not.
Machine learning offers a wide range of opportunities in the wholesale industry, but many wholesalers are still not tapping its full potential. Nevertheless, current market developments indicate that big data and machine learning will have a crucial influence on whether wholesalers succeed or fail in the future.