Wage Growth, Brexit, and Digitalization: 8 Trends Which Defined UK Pricing in 2018
January 25, 2019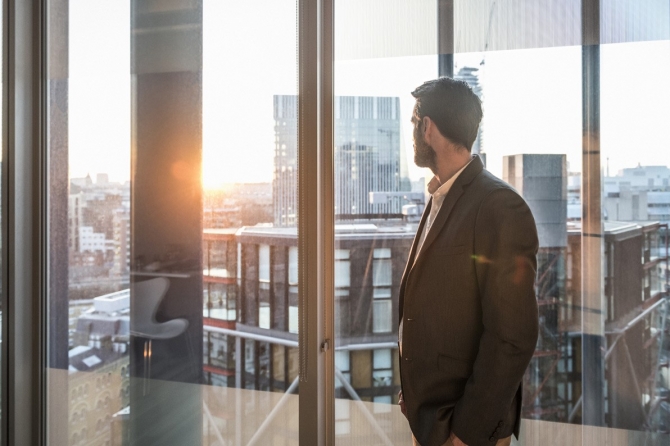 As we kick off 2019, we look back on some of the main events that shaped business and pricing in the UK last year.
1. Prices went up
2018 saw the return of inflation, felt in particular by consumers at the supermarket. However, while groceries did indeed go up in price, prices were not out of control. Many expected inflation to push through the 3% mark, but it remained quite stable hovering around 2.5% for most of the year. This upward price pressure was mainly driven by Brexit and the devaluation of the pound working its way through the supply chain. We also saw the return of wage growth after a long period of record unemployment with, at last, wage growth outstripping inflation.
2. Pricing policy moved centre stage
The introduction of a number of new policies in 2018 demonstrated the government's willingness to use pricing to influence mass purchasing behaviour and consumption. These policies most notably include the sugar tax, a levy on high sugar drinks, which industry has responded to in a variety of ways: Fever Tree increased prices, while Britvic and Schweppes reformulated their product. Meanwhile, Scotland introduced minimum alcohol pricing, which demands Scottish drinkers pay a minimum of 50p per unit for alcohol. The government also responded to rising consumer pressure in the energy sector with a proposed energy price cap that will come into play this year, and could save typical households £75-125. This in particular points to the potential fallout when an industry loses pricing credibility.
3. Brexit dominated headlines
There's no doubt Brexit has had a tangible impact on pricing over the past year. As talks continue to take place and much uncertainty surrounds the move from the EU, the main consequence so far has been devaluation of the pound having a direct impact on foreign import costs. Uncertainty has been the keyword here, and when we understand more about the shape of the Brexit deal, there will doubtlessly be another round of pricing resets as tariffs and higher (or at least different) trading costs kick in.
4. Online retail grew at the high street's expense
2018 was a tough year for the high street; footfall was down as disposable incomes were squeezed, further business rate increases took place in April, and the closing-down of major retailers, such as Toys R Us, Maplin, House of Fraser, and Poundworld. Coffee shops, ice cream parlours, and bookstores remained the exception, growing despite these tough conditions. Meanwhile, online retailers went from strength to strength, particularly evidenced by a 30% year-on-year increase in online sales during the November Black Friday sales. There's no doubt high street retailers are welcoming the suggestion of a digital services tax in the next budget as a way of levelling the playing field between online and the high street. But will it come too late?
5. Regulators played catch up
As testimony to their continued dominance, 2018 brought many challenges to technology-based businesses as governments grappled with how to best regulate the online space without stifling innovation. The gloves indeed came off with the UK government announcing its digital services tax, effective from April 2020, and Europe also considering implementing a levy – all to address large tech (mainly US) companies generating a high volume of sales in the UK and EU and paying minimal tax.
6. Consumers paid the price for free subscriptions
Customers are waking up to the fact that 'free' services are not free, driven by the Cambridge Analytica scandal and increasing concerns about consumer privacy. That consumers are questioning the sustainability of business models that don't require them to pay anything is no doubt a good thing for business. These recent developments may indicate a step change in the relationship between consumers, technology, and advertisers. The scale of such tech operations has grown to an extent that their complexity and the associated risk have raised questions about regulation and fairness. It's no surprise, then, that many of these business are revaluating their pricing models and looking to new consumer revenue streams.
7. Leisure, tourism, and travel led the way
This sector continues to see a major shake up with the wide adoption of new pricing models, most notably dynamic pricing, that draw on the latest digital advances to maximise profit. Data has been at the forefront of these developments as companies use it with the support of the latest tools and software to perfectly tap into their customers' willingness to pay at different stages in the sales cycle. As a result, travel and leisure companies are continuing to enjoy solid increases in revenue.
8. Digital remained key
The big word of 2018 was surely digitalisation. In the UK, the IPO of Farfetch made headlines around the world raising $6 billion, while DAZN was valuated at a staggering £3 billion. Fintech companies also had a huge year, with the likes of Funding Circle, Revolut, and Atom Bank representing a major challenge to traditional banks as they gained a critical mass of customers. Meanwhile, Bitcoin and other digital currencies were on a rollercoaster ride in their valuations, but it doesn't look like they'll be going anywhere anytime soon.
What does this all mean for 2019?
In the coming months, there's no doubt businesses and consumers alike will be breathing a huge sigh of relief as Brexit negotiations come to a close, bringing with it certainty on tariffs and trading costs and potential pricing increases, which are currently keeping many awake at night. Manufacturers and exporters will be at the front line of Brexit developments as they contend with the direct fallouts of these developments. We will also likely see more closures in the already difficult restaurant sector, while many will be observing the retail sector with interest as Asda and Sainsbury's merge, putting more pressure on suppliers on one hand while reducing competition on the other. Meanwhile, trade wars will continue to dominate the headlines, reflecting a broad move, as evidenced by Brexit, towards nationalism and protectionism. These increased costs will either be absorbed by businesses or passed on to consumers, resulting in much unpredictability in the world of pricing. While there's been much uncertainty, what we do know is that if 2019 is anything like this year, it will be another interesting year!
---
For more information on the topics covered in this blog join us on the 23rd and 24th of May in Central London for our annual Pricing Forum