Broaden Your Perspective: Entrepreneurship at Grassroots Level
April 16, 2020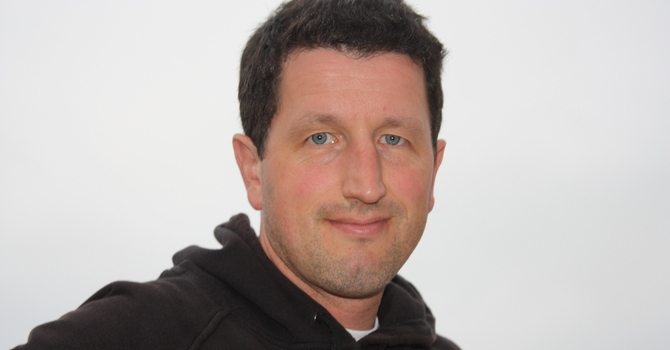 Some of our employees temporarily leave Simon-Kucher to gain work experience in different types of companies or industries. Upon their return, they are able to offer valuable insights and expand our knowledge in new business areas. We talked to Alexander, a Senior Director in our Construction practice, about his experience:
Alexander, what did you do after leaving Simon-Kucher?
Alexander: A few years after joining Simon-Kucher, an opportunity presented itself for me to market a software product that I had helped develop with friends while studying at university. As a result, I became one of the founding members of a brand-new start-up that used automatized planning to create optimized working schedules. The target group were complex organizations that needed to schedule and qualify a multitude of resources in an efficient way.
Why did you decide to return to Simon-Kucher?
Alexander: As you can imagine, founding my own company was a unique chance for me to truly learn about entrepreneurship and making an impact. All the stakeholders were eager to see our business plan come to fruition, especially the members of our own team, who invested many hours in the venture. But after establishing this business, I nevertheless made the decision to return to Simon-Kucher. You know, starting a new venture is an incredibly exciting experience and I wanted to be able to do that again and again. Working in consulting is actually like starting a new business with each new project. That is what I was looking forward to when I returned.
What skills and experience did you gain that have since proven useful?
Alexander: Although I decided to rejoin the company in 2003, those years as an entrepreneur were an important learning curve for me: they taught me that you should always focus your attention on just a handful of important activities, instead of trying to accomplish everything at once. Now, nearly 17 years later, this lesson continues to apply to my everyday consulting work.
From a company's point of view: What kind of additional value do you believe employees with working experience outside of consulting provide to teams?
Alexander: During the time I worked outside of Simon-Kucher I was really able to broaden my perspective. I think gaining outside work experience benefits every company. For example, while at my start-up I worked with several consultancies and therefore I have experienced the position that our clients at Simon-Kucher are in. This has immensely helped me better understand what clients need from us in terms of services and management. This is exactly what companies gain when they welcome back employees with working experience outside of consulting: a fresh perspective, out-of-the-box thinking, and a diverse way of tackling tasks and overcoming challenges.