Three Questions for…Linda de Graaf
5月 25, 2020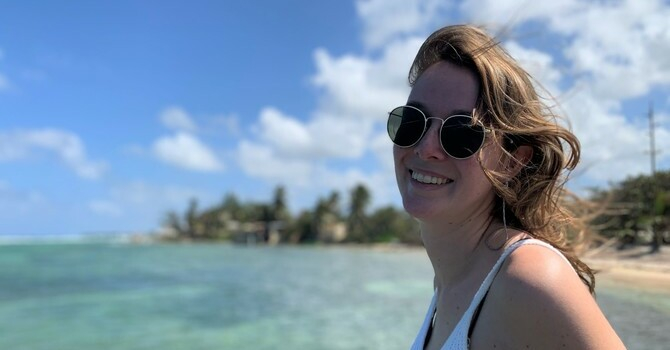 Based in our Amsterdam office, consultant Linda seizes the opportunity to visit many exciting countries. But how did everything start? Why did she choose a career at Simon-Kucher and what are her favorite things about working here? We met with her and asked away:
Linda, thanks for meeting us! Could you please explain to our readers what your job is at Simon-Kucher and when you started working here?
Linda: At the moment, I'm working as a consultant in our Amsterdam office. I started in August 2018 as an intern and after finishing my studies and graduating, I joined full-time. With five partners and over 40 associates, Simon-Kucher has a strong foothold in the Netherlands. Dutch businesses from all industries rely on our experience, thus, I have the possibility to look into a variety of business areas and was able to find out what interests me most. For example, I realized that I really like working within the consumer goods industry because it is a very vivid and diverse field. Consequently, I have mainly been staffed on consumer goods projects, which is a lot of fun!
What do you like about working here and why did you decide to come back after graduating?
Linda: I got to know Simon-Kucher very well during my internship, so I knew exactly what the company had to offer when I decided to come back as a consultant. What I really like are the opportunities our company offers in terms of travelling and international experiences. Not only do we have a lot of projects abroad, but we are also encouraged to do a rotation, which means that you change your office and possibly your industry focus for several months. This is a chance to discover a whole new business environment as well as a foreign country on a very intense level. For example, recently I was able to work on a project in Tampa, Florida, for one of our Dutch clients. I learned a lot about how to navigate different work cultures and business landscapes. And, of course, I got to see great places with new as well as familiar colleagues!
In your opinion, what is so special about working for Simon-Kucher?
Linda: A lot of Simon-Kucher employees love that we are on the "bright side" of consulting, which means that all of our projects are mainly focused on increasing a company's top-line. During all of my projects so far, the client has always welcomed us with open arms, and really valued the input we were able to provide. Having your work appreciated is very motivating and creates an enjoyable work atmosphere, even during stressful times.