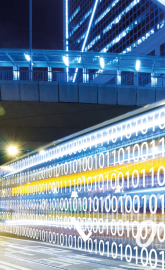 Research Paper
Enterprise Value of Pricing - Automotive Study
Submit your details to download research paper
Unlocking over $200 billion in shareholder value
C-level executives have heard the message a thousand times that exercising pricing power will drive top-line growth and boost profits. What has been missing is a way to link those effects to their ultimate metric – the one the board and the capital markets measure them against. That metric is shareholder value. Grow and you stay. Decline and you go.
Simon-Kucher has developed a new metric which represents the missing link between pricing and shareholder value. We call this metric Enterprise Value of Pricing.
When we applied this metric to 20 leading automotive manufacturers (car, truck, and heavy-equipment), we found that better pricing would unlock over $200 billion in market capitalization, or an average of $10 billion per company.