Black Friday, Who Does it Benefit?
November 23, 2018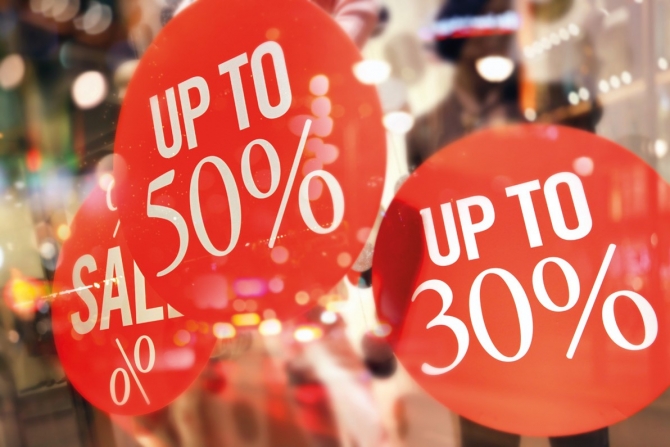 Over the last five years, Black Friday has established itself as one of the biggest shopping events of the year in the UK. But does it really benefit retailers in the long run?
Simon-Kucher has been conducting research into consumer attitudes towards Black Friday, examining whether its arrival a few years ago was a positive or negative development for the retail sector.
Whilst the total sales figure for many retailers for Black Friday can be significant, we questioned whether individual retailers reduce their margins to such an extent that all the extra sales bring little profit. In addition, we addressed the idea that Black Friday has conditioned shoppers to expect bargains before Christmas rather than the "good old days" where bargain hunters had to wait for the January sales and people expected to pay full price for their Christmas shopping.
Our research into 2,000 UK adults revealed some interesting insights, and this is the first in a series of blogs sharing these findings.
One clear finding of the research was the influence of age on attitudes when it come to Black Friday. Everyone loves a bargain, or so you might have thought. However, when it comes to Black Friday, it turns out that the older you are the more Black Friday is a turn-off.
For instance, when it comes to Generation Z (people under 24), they are active participants with only 27% saying they've never shopped for discounts on Black Friday. It's the same for younger millennials, but non-participation starts rising for older millennials and Generation X. For people over 55, Baby Boomers and older, over two thirds (68%) say they have never shopped for bargains on Black Friday.
We observed the same effect for other measures of participation. Only 14% of Gen Z'ers say they will be unlikely to look for bargains during Black Friday this year, whilst over 48% of those aged 55+ saying they won't bother. 26% of Gen Z'ers will be using Black Friday to get their Christmas shopping in early, only 9% of those 55+.
Again, only 40% of Gen Z'ers think Black Friday has little impact on how much they spend on shopping, 84% of those 55+ think it has little impact.
More research is needed to establish why Black Friday is such a non-event for older shoppers, especially as 70% of them do shop online, ruling out internet savviness as a factor. However, for retailers it is definitely worth noting that the prospect of special discounts on Black Friday, currently the biggest event in the shopping calendar, is highly demotivational for a large and often affluent contingent of shoppers.
Stay tuned for more: We will be sharing further findings from our research, and what this means for the retail sector, in our ongoing blog series.
---
Read more from our Black Friday series:
Part 1: Black Friday, who does it benefit?