Can You Connect the Dots?
March 28, 2017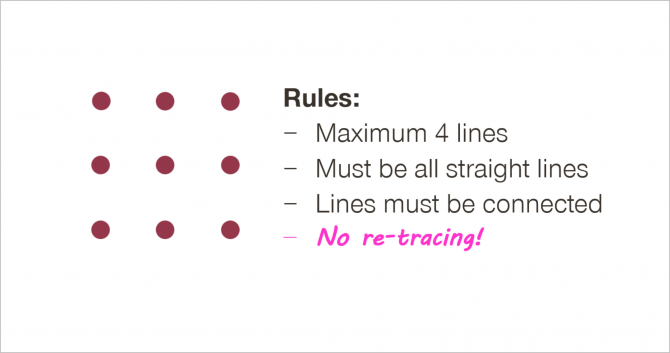 Recently my 10-year-old daughter, Alexandra, reminded me that solutions are often found when we look outside the box. Here is her story.
Last week she came home after school and told me about the puzzle her teacher asked her class to solve; 9 dots arranged in a square, and the students were tasked to connect all the dots with only 4 lines. No curves. No lifting pencil off the paper. To illustrate, she drew 9 dots on a piece of paper and asked me to solve the problem.

Instead of seeing the space, I saw the invisible box. I tried drawing 4 lines within the box many different ways but came up short of connecting all the dots each time.
With a big smile on her face, she drew the solution on my piece of paper and proudly told me she was the first one in her class to solve it. When I asked her how she came up with the answer, she said her teacher told her to think outside the box.
In fact, we see outside-the-box ideas in our daily lives. The default tip button in NYC cabs is one of my favorite examples. The button itself is not a breakthrough idea. The fact that someone decided to set the default tip to start at 20% is just brilliant. Without the 20% anchor, consumers typically pay the cab driver 10% tip when they pay in cash. With the help of the 20+% default tip button, consumers pay an average of 22% tip when they pay with a credit card.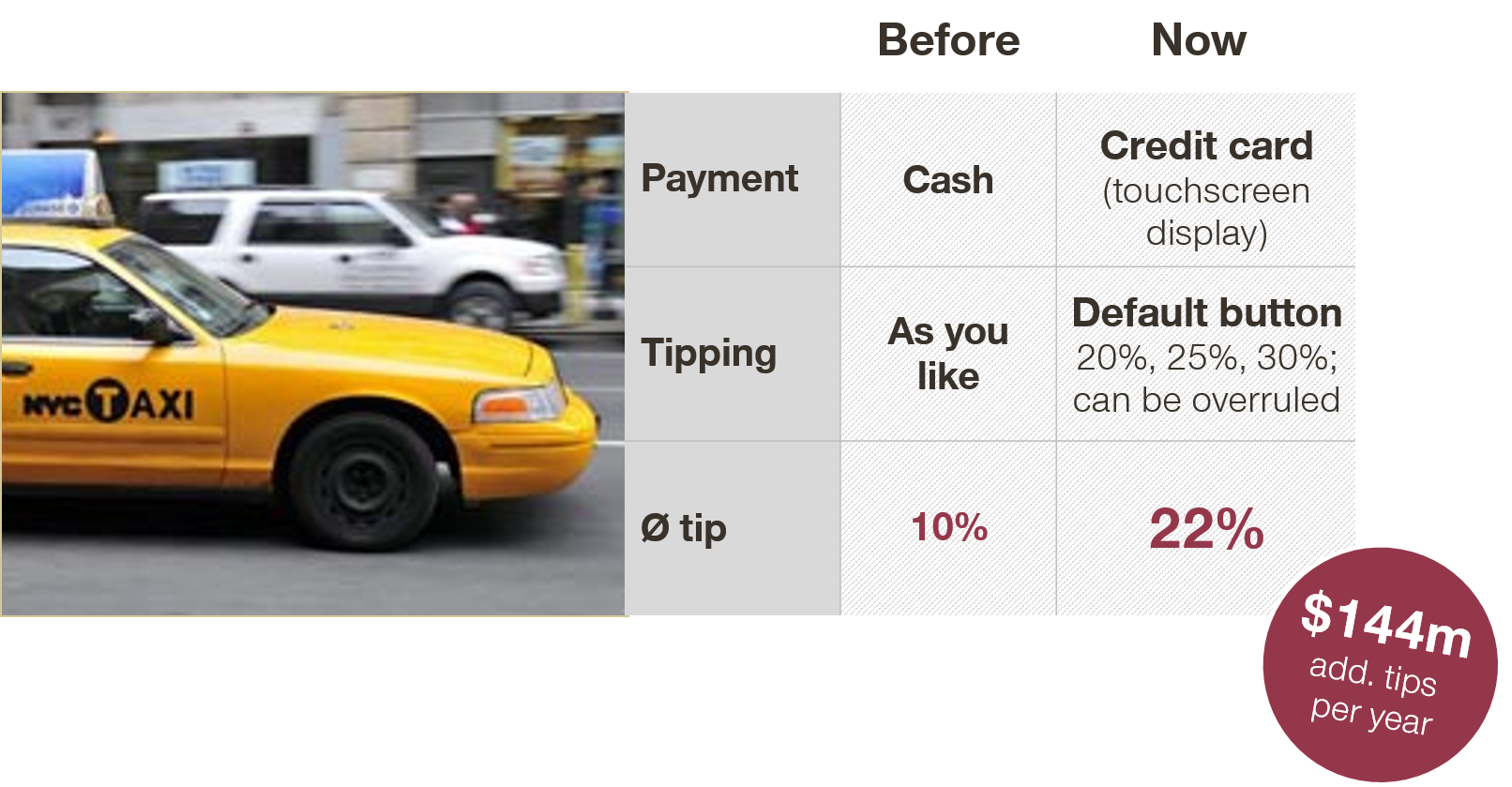 Companies these days are desperately looking for the next breakthrough idea to drive growth or to simply survive. Perhaps opportunities are right in front of our eyes if we take a step back once in a while and allow ourselves to see them.
Thank you for reading Alexandra's story. Next time when you get stuck solving a problem, I hope her story reminds you to look for the white space instead of focusing on drawing within the box.
If you are interested in finding out Alexandra's solution to connecting the 9 dots… or to learn how other companies monetize innovations, come join us at our annual Consumer Goods & Retail Growth Strategy Forum on April 27 in New York City.