DTx West 2019: Moving from Products to Monetization
March 11, 2019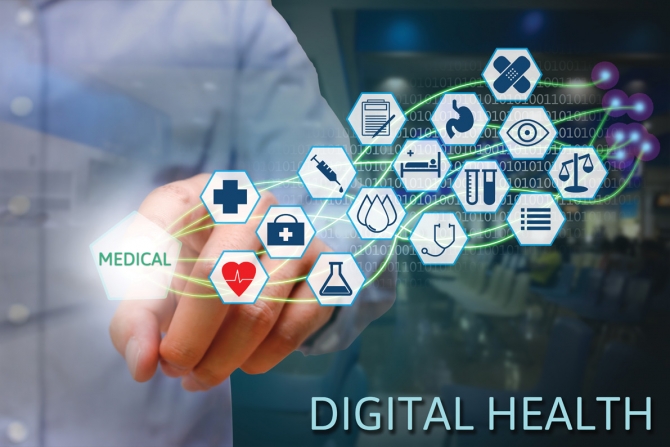 Over 200 leaders in digital therapeutics convened at DTx West 2019 to discuss the opportunities and challenges facing this fast growing sector. Our experts David Lee and Christopher Barr share their key takeaways here. 
Overview
DTx West 2019 -- an organization dedicated to sharing insights about the latest developments in digital therapeutics -- represented the largest event of its kind, featuring over 200 industry leaders with backgrounds ranging from early-stage startups to leading pharmaceutical manufacturers.
The overarching theme of the three-day meeting was shifting the industry from product development to monetization success. Evidence, payment source, and distribution channel optimization were highlighted as key levers to a winning strategy.
This focus was apparent from the opening keynotes highlighting economic value development, business scaling, and commercial success, through the closing panel review of the key focus areas for venture funds when making investment decisions.
Evidence
Generating the right evidence – whether as the basis for regulatory approval or marketing claims - was highlighted as a baseline to reaching monetization goals:
On the clinical side, Big Health Co-Founder & CEO Peter Hames reviewed how generating robust RCT evidence, beyond that of even established pharmaceutical alternative Ambien, was crucial to Sleepio's success in gaining market access with >14m people (but the path was long – over 7 years, working directly with the NHS)
WellDoc CSO Anand Iyer focused on the role of evidence in economic value selling, demonstrating how a flexible cost impact model is a powerful lever for establishing and executing at-risk contracts, even when demonstrating strong clinical data (WellDoc highlights a sustained HbA1c decrease of ~2%)
Evidence was also highlighted for cash-pay products, with learnings from Lumosity's legal predicament underscoring the need for medicine-level evidence to support all marketing claims
While RCTs are the current status quo for pharmaceutical evidence development, there was also a focus on moving toward Real World Evidence (RWE), given the access to high quality large data sets.  Looking to the future, David Stevenson from Merck Global Health Innovation Fund even predicted that RWE may supplant RCTs for some digital products.
Payment source
The right monetization pathway is ultimately tied to finding a viable payment source. Throughout the conference, the merits of pursuing direct-to-consumer vs reimbursed markets (or both in parallel) were framed as a choice highly dependent on the specific product.
While cash-pay markets offer a faster path to commercialization, price and volume trade-offs result in a need for careful consideration of value to a given indication
On the payer side, stakeholders from Highmark and BCBS California highlighted strong willingness to engage with digital products (over 80% of members prefer digital products when given the choice vs. analog programs), but often with strings attached in the form of at-risk contracts, pilot program requirements, or flexible formularies that quickly exclude products not meeting efficacy targets
The potential to pursue both pathways was framed as dependent on the indication, level of unmet need, ability to fence offers, and willingness-to-engage of end users.  DThera and Akili showed potential in pursuing these parallel paths for Alzheimer's disease and ADHD respectively
Distribution
Trade-offs between different paths to market were debated at length, and ultimately framed as a highly product-dependent choice.
The upside of partnering with an established life sciences company is clear – the financial backing and commercial capabilities create an environment enhancing the ability to rapidly scale. This perspective was provided several times by Pear and Sandoz leadership in light of their commercial agreement
However, the key success factor to this strategy is identifying a partner with shared goals.  For example, key pharmaceutical stakeholders highlighted a focus on only pursuing DTx solutions that complement their existing portfolio, while others are willing to create novel business lines
On the other end of the spectrum, the Akili team was candid regarding their plans to develop their own DTx commercial organization to maintain control, avoid potential cultural fit risks with large organizations, and create a model for long-term success
In closing, DTx West 2019 marks a new chapter in the digital therapeutics industry with a renewed commitment to moving beyond product development/product validation and toward monetization, and establishing digital therapeutics' place in the medical paradigm.