Excellence in Aftersales Pricing: How China's Automotive Market Can Regain Strength
March 12, 2019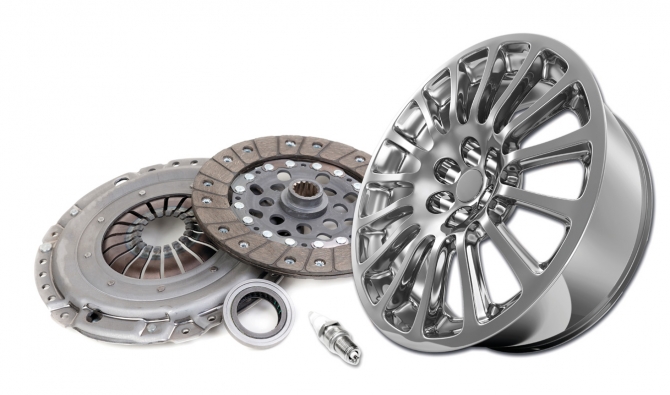 Sluggish development for China's auto industry: With annual car sales falling for first time in about two decades, the outlook for the automotive market is bleak. But is the projected boom in aftersales a way for the car companies and dealers to regain strength? Experts Shengyun Lu and Chris Yin are positive that with the right pricing strategies, the aftersales business will become a key growth driver for Chinese automotive companies.
The Chinese automotive market experienced 17 years of robust growth. However, as the economy enters a new cycle, it seems the golden age of original equipment manufacturers has passed. Following a slowdown in overall economic growth and weakened consumer spending, China's annual growth rate of vehicle sales was down by 2.8% in 2018. Most major distributors reported lower performance than their forecasts, and faced significantly cut profits. Only a few of the mainstream listed automakers, such as SAIC Group and GAC Group, continued to maintain double growth in net profit and sales.
Is more pain on the way for the Chinese car market? Even though sales growth for new vehicles has started to evaporate, the aftersales business remains extremely promising. With 235 million vehicles already on the road and the average lifespan of Chinese cars on the rise, this is a market on the verge of massive expansion. Aftersales will present many opportunities for car dealers to weather the storm.
Grasp the growth potential of aftersales
According to a recent Simon-Kucher survey of more than 800 professionals in the automotive industry, OEMs and their 4S dealers are still the most trusted aftersales service providers. Even with competition from original parts suppliers and independent aftermarket brands, OEMs can rely on their in-depth brand trust, 4S shops, professional service quality, and official certification credibility to firmly occupy their place in the aftersales market.
Parts, accessories, and value-added services can effectively retain 4S shop customers for an extensive period of time after purchasing a vehicle. In the face of slowing incremental business, how to retain, maintain and vigorously develop such a large existing customer base will become an important task for car companies and dealers. Automotive companies need to urgently look at ways of improving the performance of this business to grasp this growth potential. So far, many attempts have been made to grow in aftersales, such as opening chain stores, launching secondary brands, and exploring online sales channels. However, price – the most powerful profit lever – has not yet received sufficient attention.
OEMs often suffer from several pricing pain points:
Putting a price tag on spare parts is highly complicated, and one model can involve thousands of spare parts
Pricing methods often lack consistency and continuity, with very little guidance or system behind the price
Value pricing is uncommon, since it is difficult to identify the market's value perception of products. Parts pricing strategies are often limited to cost-plus and competitive pricing, and fail to maximize profits
Pricing teams are not supported by pricing tools that could solve many issues through automation. This eats up time that could be spent on gathering pricing intelligence for key products, price simulations, and other important tasks.
Choosing the right pricing strategy is essential for aftersales to become a relevant growth driver in 2019 and beyond. Here are seven recommendations for OEMs to achieve excellence in aftersales pricing:
1. Set clear and prioritized pricing targets
Car companies need to set clear and consistent targets, prioritized by primary and secondary goals. When the profit target and sales target conflict, the pricing team should prioritize the profit target. At the same time, frequent adjustments of strategic objectives should be avoided, as this leads to confusion in price strategies and damage to consumer perception of brand value.
2. Look at pricing strategies from multiple dimensions
Consider pricing strategies from all angles. Factor in brand value and product advantages, allow competitors to maintain a reasonable premium, and commit to leading the industry's profit improvement in the long term. Make sure your strategic objectives are communicated consistently throughout your company. And of course, ensure the dealer also benefits from the strategy. 
3. Establish internal pricing guidelines
Next, the pricing team should set up internal pricing guidelines that are consistent with your determined pricing strategy. This ensures that the price of each accessory is profitable, maintains price image consistency, and allows different pricing methods to be applied for special category accessories.
4. Set prices based on customer value
When implementing pricing for tens of thousands of accessories, prices can be differentiated based on the perceived value for different product groups and individual products. With highly competitive products, it is also necessary to fully consider competitors' price levels. 
5. Invest in pricing tools
Systematize pricing by investing in tools to effectively reduce the inevitable errors that occur with manual pricing. This will also liberate the pricing team from the cumbersome pricing of single parts. That way they can devote more resources to price setting, monitoring, and adjusting prices for key products.
6. Gather market intelligence and establish analysis mechanisms
Establish a complete analysis mechanism with assessment dimensions such as price, sales volume, sales, and profit. Through long-term data collection and analysis, you can identify the impact of price adjustments. This provides a basis for forecasting the future impact of prices and promotions.
7. Ensure effective implementation
Work closely with dealers to communicate the reasons for price adjustments. Provide value-selling training to ensure price matches up to the perceived value. Consumers can also be targeted directly through marketing measures to convey the advantages and value of original parts compared to parts from other channels. Meanwhile, widely communicated promotions can help to achieve sales growth goals.
Outlook for the Chinese automotive industry 2019
Due to the overall macroeconomic impact, the auto market will still experience a slowdown in growth in 2019. Car companies and dealers will face ongoing and severe challenges, and the aftersales market will become one of the most important directions for car companies to explore profit margins. We firmly believe that by optimizing the pricing of spare parts, car companies and dealers can weather the storm.
---
AUTOMOTIVE INSIGHTS
Boosting revenue and profits in the automotive industry. Learn about our experts' comprehensive solutions for the complex marketing, sales, and pricing problems automotive players are confronted with and subscribe to our quarterly newsletter.