Out of the Box Learnings for Chemical Companies: How B2C Industries Utilize Digital Marketplaces
November 28, 2019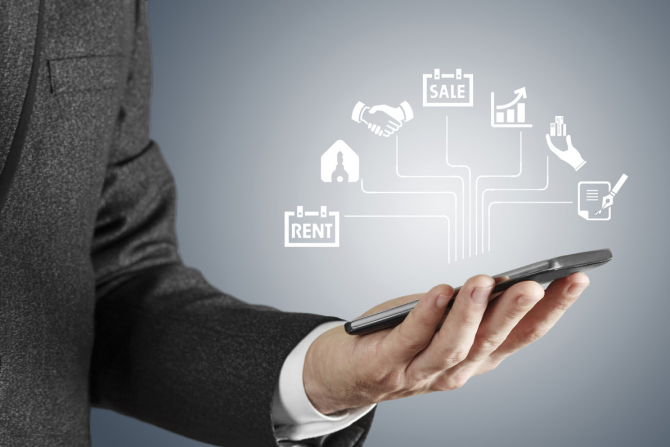 Chemical companies are often focused on operational excellence; to cope with the industry's increasing challenges, they have to up their game regarding commercial excellence. Thinking outside the box is now in order: What can chemical companies learn from other industries? Our four-part series is all about experts from other sectors sharing their knowledge and how it can be applied to the chemical industry. In the last part, we explore how B2C companies benefit from digital marketplaces.
Digitalization has had an effect on sales considerably for quite some time now. According to research, global web sales neared 3 trillion US dollars in 2018, increasing online's share of total retail sales to north of 15 percent. Ignoring these figures would be a capital mistake: A substantial part of consumers have changed the way they buy products and services. Consequently, companies have to change the way they sell as well in order to stay successful.
This clear call-to-action to use digital sales channels has been heard loud and clear by many B2C companies. The companies most successfully deploying e-commerce are digital companies like Netflix, Amazon, Spotify, or Uber. What do they have in common? They are digital by default, operating globally, and mostly B2C focused. Arguably, this makes their commercial situation different from the one B2B companies are facing. The latter face a number of challenges consumer-orientated firms don't experience. 
But B2B companies would definitely benefit from offering their products or services online. After all, 73 percent of millennials are involved in B2B purchasing decisions nowadays with approximately one-third being the sole decision-maker for their department. And the majority of millennials (56 percent) indicate that digital channels such as search engines, vendor websites, and social media are the most important channels for researching new products and services. However, they have to have the right set-up: In a typical B2B buying journey, up to 70 percent of the time is spent on product search and quoting activities. As a result, digital marketplaces like Amazon and Alibaba that make these steps quick and convenient for users are gaining importance. Which elements can B2B companies adapt to accommodate this change in buying behavior?

What chemical companies can learn from this
Chemical companies slowly move to digital sales channels. Often, they still rely on distribution partners to reach smaller customers. Digital marketplaces increase access to such customers, like SMEs in China, while reducing complexity and cost-to-serve. Consequently, even though we predict from our project experience personal interaction to play a continuous role in the chemical industry, especially for key accounts, the importance of a digital sales approach will become increasingly significant.
     
Role model Alibaba
Most of the time, traditional chemical distributors offer a "one-stop shop" from "lead to quote" to "order to cash", including inventory, financing, customs clearance, and logistics. In contrast, players like Alibaba provide an ecosystem that connects buyers, sellers, and service providers along the supply chain. Alibaba has no own sourcing, inventory, or logistics. Instead, the company focuses on network coordination and data intelligence. All new intermediaries provide direct access to customers, more options to communicate product and service values, and more customer insights. Their business models are built around higher efficiency in matching buyers and sellers using Machine Learning algorithms than traditional intermediaries or direct sales. Alibaba is successfully doing business in chemicals in Asia already.  
Optimize cost-to-serve and accelerate growth
The benefits of digital marketplaces for your sales model are twofold: they help you to optimize cost-to-serve and they help you to accelerate growth. But what kind of digital marketplace would work four your chemical company? That depends: Which kind of supplier best enables your growth? Ecosystem players like Alibaba have a head start in the race to become the #1 technological platform, but also a regional focus right now. Actively managing the customer relationship requires suppliers to get involved: Rather than just handing over to distributors, they have to secure their access to customer data to develop their own sales model instead and improve the customer experience.
Forerunners within the chemicals industry
There already are some companies doing a lot of things right when it comes to digital marketplaces. For example:
Baosteel: The Shanghai-based steel giant launched an open online marketplace: Ouyeel. What began as an e-commerce channel for the company's own products was expanded to include trades of competitors' products, as well as a range of services such as logistics, financing, data and technical services. The result of this move? A threefold annual revenue growth between 2013 and 2015, and 60 percent of sales coming from competitor products. The added bonus: Pricing and analytics insights generated by the vast analytics engine supporting Ouyeel. 
Within the chemicals industry there are some examples, where we see spin-offs of large players like CheMondis of Lanxess creating a cross-manufacturer and cross-dealer marketplace for trading chemical products. Leveraging their platform not only to improve efficiency, sales pricing and volumes, Lanxess' spin-off CheMondis is also planning to enhance the customer journey by introducing online product selectors.
To sum up, when it comes to digital marketplaces, chemical companies have some catching up to do. To do so, companies can learn from digital frontrunners to start offering not only e-commerce channels for their own products but rather start building ecosystems to connect buyers, sellers, and service providers for the benefit of everybody involved or to use the existing and growing ones to take advantage of a broader network.
---
Read more from our series: Chemical companies learning from others
Part 1: How the Travel Industry Digitalizes Customer Journeys
Part 2: How Airlines Maximize Profits Through Dynamic Pricing
Part 3: How the Software Industry Optimizes Product Packaging