Sales Series Part 6: From Digital Flop to Success – Insurance Sales of the Future
July 02, 2018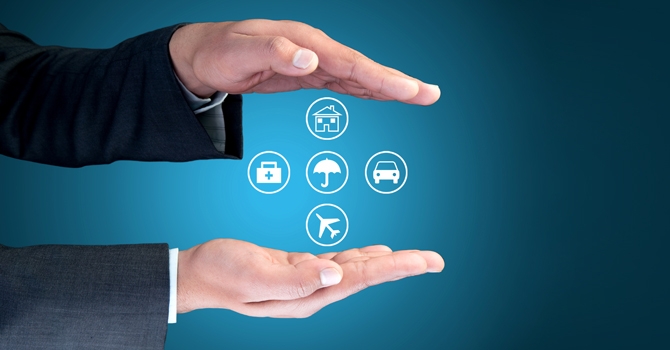 The insurance industry struggling to harness the power of digital technologies to grow sales. And while digitalization has proven an immutable force, it need not entail a complete overhaul of the existing sales organization. Attaining the ideal sales architecture rests on 4 basic rules of selling in the new digital age. Read part 6 of our expert blog series #SalesinaDigitalAge.
The traditional sales models of insurers have proven remarkably resilient compared to the likes of the travel, entertainment and retail sectors. However, the arrival of price comparison websites has shown insurance is not immune to the disruptive powers of digitalization. They may have been late adopters, but insurers have spent up heavily in recent years on expanding their digital capabilities.
Our latest global survey shows there is resounding agreement among insurers that digital holds the biggest potential for future sales growth. However, most digitalization efforts so far have had no measurable positive impact on the bottom line. In fact, only one in four digital initiatives in the insurance sector has seen results.
What's actually happening in insurance sales today?
Companies are expanding their digital offerings, but their execution is leaving the customer far from inspired. Look no further than the many scarcely-downloaded insurance apps. There are a great number of examples of pseudo digitalization across the industry. These initiatives lack any element of positive surprise and bring very little value to the customer.
Going back to basics
What insurance companies should do is adopt a two-pronged strategy: (1) defending their traditional face-to-face channels by improving sales effectiveness and customer centricity with initiatives and solutions that really add customer value through digital support. This digital support has to make the life of the sales reps easier while being customer-friendly. (2) Exploring new (digital) channels to address new customer segments and increase relevance. There's one key leakage point that can be observed in almost every sales team. The huge variance in how insurance sales agents do the actual selling. Not every sales approach is effective for an insurance company, and many fail to first master the 101 of selling.
"Getting the basics right and supporting the sales process with the right digital elements at the right stage is the key to future success."
Attaining the ideal sales architecture rests on four basic rules of selling:
1. Establish a value-selling culture
Sales reps must be able to present relevant and compelling content to the customer throughout the sales interaction. Sales talk should first focus on product content and value. Talking about prices should happen after the product has been configured and the value is clear to the customer. For customers who are most concerned with price, sales reps can offer strategic opportunities. For example, they can offer an increased deductible or bundle discounts before moving to the last line of defense – free-hand discounts. Importantly, the sales reps should also be able to defend the price and features of products against that of the competition.
2. Use state-of-the-art digitally supported sales processes
A structured sales process with strategic elements, such as cross-selling and "process guardrails", can keep sales reps on the path to success. Sales reps that employ a digitally supported, professional sales approach with a specific sequence and steps governing the selling process achieve better results in every area. These sales professionals have a higher likelihood of a sale, sell more premium policies, and have more relevant cross-selling conversations and more loyal customers. The same is true for digital channels. Today, these are mostly geared and optimized toward calculating a price and not toward guiding the customer and selling a solution.
3. Personalize the customer experience through data
Put in place a data-driven concept for recommending products for the entire insurance portfolio. This should be based on the actual needs of the customer in terms of a product category and also within that product category. The first offer should suit the customer needs and expectations as much as possible. To achieve this, we do not have to copy the likes of Netflix with their chain of algorithms and artificial intelligence software. Insurers don't have 5500+ products. But being able to harness the power of data in a suitable way adds enormous value. By excluding irrelevant options for the customer, it enables individualized product configurations and significantly enhances the customer experience.
4. Use psychological pricing techniques
Digital sales tools and processes will allow insurers to create a more guided and defined sales process. This also means insurers can apply behavioral economics effects and nudges throughout the process. Insurers no longer have to rely on the sales capabilities of each individual seller but can let nudges work for them. While nudges create upsides in each step of the insurer's value chain, they are particularly useful in selling. By applying the right concepts, customers can be steered in a certain direction. Customers are then more likely to buy a product, they will buy more valuable products at a higher premium, and they will come out of the process feeling more satisfied. This is the key to customer success.
The takeaway
There is no doubt that the future of insurance sales means embracing new technologies, more efficient tools and new channels. Equally important, however, is to close existing loopholes which cause us to lose potential business every day. While technology can help in some cases to close some loopholes, it can't be the remedy for every problem. Changing the organizational mindset toward maximizing value for the customer is the cornerstone of a successful future in insurance sales.
---
Read more from our expert blog series #SalesinaDigitalAge:
Part 1: Reengineering your sales DNA: It's about more than building blocks
Part 2: Hybrid sales structures: State-of-the-art tools for a people business
Part 3: Translating customer-centric strategies into success
Part 4: Taking the driver's seat in OEM sales negotiations
Part 5: Selling Business Services