Recent Study Reveals that Restaurants' Biggest Competition After COVID-19 Lockdowns will be Home Cooked Meals; Demand for Delivery and Curbside Pick-Up will Continue to Grow
Press Contact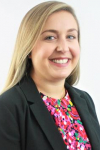 Willingness-to-pay for fast food and fast casual will return to pre-crisis levels or higher as consumers seek out healthier, high-quality options
 
The New Normal for Restaurants: Consumer behaviors after COVID-19 lockdown* study conducted by Simon-Kucher & Partners, a global strategy and marketing consulting firm, and Lucid, a programmatic research technology company, surveyed more than 640 US consumers and revealed that many dining habits adopted during the COVID-19 lockdown will continue once lockdown orders are lifted, highlighting the need for agile design† within the industry. The study, which focuses on fast food and fast casual restaurants, compares pre- and post-crisis trends and topics such as delivery preferences (including 3rd party platforms) based on consumer segments, deep dives into consumer segments that value different order and pick up channels, and willingness-to-pay both in-store and for delivery.
The Rise of the Cautious Consumer
While 37 percent of consumers said they will continue to rely on home cooked meals even after the lockdown is over and restaurants begin to open back up (as opposed to 31 percent prior to COVID-19), this will be down from 55 percent during the lockdown.
Going forward, there will be a shift in how consumers evaluate where they choose to order from. Taste of food and food quality remain top drivers of which fast food and fast casual restaurants consumers visit, while in-store experiential drivers such as speed of service and atmosphere become less important. Healthy and high-quality options will become more important to consumers.
Philip Daus, Partner and head of the North American Restaurant Practice at Simon-Kucher, adds: "One key value driver that has emerged from this crisis and is now the third most influential is, unsurprisingly, a restaurant's sanitation standards. What's important to keep in mind is that complying with CDC standards and implementing more rigorous sanitation procedures is not enough. It is all about perceived safety in the eye of the customer, so making sanitation standards transparent and talking about them to make customers feel safe becomes imperative."
Spending will Return, Thanks to Pent-Up Demand
Post-lockdown, willingness-to-pay will return to similar or higher levels across channels. Lockdown behaviors will even influence consumers to be increasingly willing-to-pay for delivery convenience, and even more so, for delivery directly from the restaurant itself.
"Particularly for dinner occasions, our research suggests higher willingness-to-pay, an indication that consumers are seeking moments of connection with family and friends", explains Dave Clement, Senior Director and industry expert out of Simon-Kucher's New York office. "While price is important, overall, consumers seem to be more deliberate as to where and how they spend their money and are willing to spend extra money for quality products and heath options."
Convenience is Here to Stay
Consumers plan to order more frequently from apps/websites post-lockdown – in fact, they intend to order 25 percent of meals via apps and online, as compared to 21 percent prior to the outbreak of COVID-19. The consumer segments most likely to use alternative channels for order are:
Younger consumers (<34 years old) – 34 percent app / website order intention

Urban consumers – 32 percent app / website order intention

High Household Income (>$100K) – 32 percent app / website order intention
Delivery and curbside pick-up consumption channels are the most likely to grow after stay-at-home orders are lifted. Consumers intend to receive14 percent of meals through delivery and eight percent of meals through curbside pick-up post-lockdown, as compared to 12 percent and five percent respectively, pre-COVID-19.
When it comes to delivery, 70 percent of orders go through a 3rd party platform. Usage of 3rd party delivery platforms varies by segment -- Uber Eats is the most prominent platform for most consumer segments except older, non-urban, and low income consumers, who opt for DoorDash.
"There are a lot of opportunities when it comes to how brands think about their delivery pricing structures," says Daus. "Consumers will continue to be willing to pay for convenience, and striking the right balance between delivery fees and menu price inflation is key."
Complete study findings are available upon request.
†Agile design is one of the five pillars of 'commercial agility.' Read more about commercial agility in Simon-Kucher & Partners' paper, Surviving the Resurgent COVID-19 Crisis.
*About the Study:
The New Normal for Restaurants: Consumer behaviors after COVID-19 lockdown Study was conducted by Simon-Kucher & Partners and Lucid between April 17 – April 22, 2020 . These insights were developed based on results of a US survey of 647 restaurant consumers representative of US demographics. Those focus was on the QSR and fast casual restaurant categories.
Simon-Kucher & Partners, Strategy & Marketing Consultants:
Simon-Kucher & Partners is a global consulting firm specializing in TopLine Power®. We help our clients achieve growth and profit targets by applying practical, evidence-based strategies. Simon-Kucher & Partners is regarded as the world's leading pricing advisor and thought leader. The firm has over 1,400 employees in 39 offices worldwide.
Lucid:
Lucid is a programmatic research technology platform that provides access to first-party survey data in over 100 countries. With its global community of sample buyers and suppliers, the Lucid Marketplace enables anyone, in any industry, to ask questions of online audiences and find the answers they need – fast. Founded in 2010, Lucid is headquartered in New Orleans, LA with offices throughout North America, EMEA, and APAC."