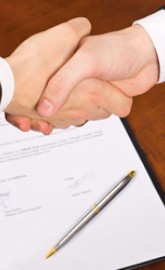 Research Paper
Establishing a Deal Escalation Process That Reinforces Value-based Selling
A key differentiator between more successful and less successful pricers is the maturity and sophistication of the processes and resources underpinning the effort. When designed and executed well, the deal escalation process can become a strategic asset for your organization in helping defend the value of your products and ultimately, profitability itself.
Submit your details to download research paper
Many software companies will spend a great deal of effort optimizing and tinkering with product list prices before turning to the more difficult internal task of optimizing sales practices. Not only may this distract from the real challenges of value capture, but all of that work may also be for naught if unchecked discounting can reverse any list price modifications.