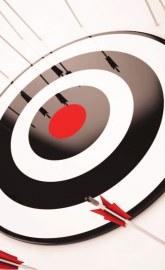 Research Paper
Why 97% of All Price Increases Fail...
Submit your details to download research paper
... And what your company needs to do different this year?
It's that time of the year again. Companies plan their annual budget and come up with ambitious plans for next year. Targets get even higher, while minimum wage increases, raw material costs go up and competitors get more aggressive. So how do executives expect to make their numbers? Among the different initiatives that teams will cook up this year in the hopes of increasing revenues, one solution never fails to arise from the executive toolbox: Hiking up prices.
Click here to download this report for free. 
Download our study on Price Increase Programs to understand how you can reach your 2018 price increase targets by submitting this form.