Industry
Banking & Financial Institutions
Company Profile
Leading German regional bank
> €10bn in assets
~ 500.000 private current accounts
Situation and Objectives
Increase revenue of current account business
Introduce maintenance fees while keeping churn rate low
Convince sales force to improve value selling (shift focus from price to value)
Value Selling Tool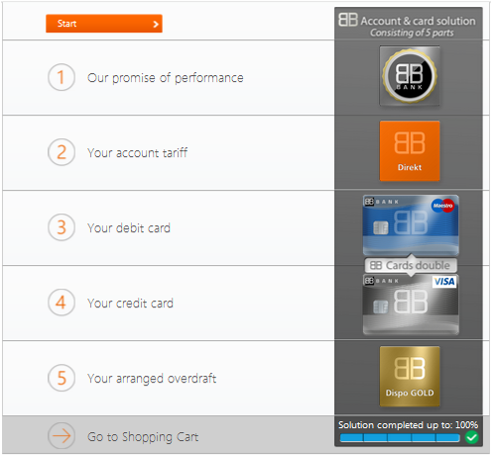 Results
Created a new, differentiated current account offering with significantly higher prices.
Introduced loyalty pricing elements to give customers the chance to keep their old price (or get an even lower price) when using more products ("emergency exits").
Designed emotional, interactive web-based product configurator for (1) sales force in branches and (2) digital sales.
Bundled all basic banking products (debit cards, credit cards, overdraft facility) into one "basic banking solution" presented within the configurator.
Impact
60% revenue increase from current accounts
Only 1,5% churn rate (mostly low value customers)
Satisfied sales force