4 Shades of Successful Value Selling: Customer Centricity, Storytelling, Sales Trainings, and Tools
October 02, 2019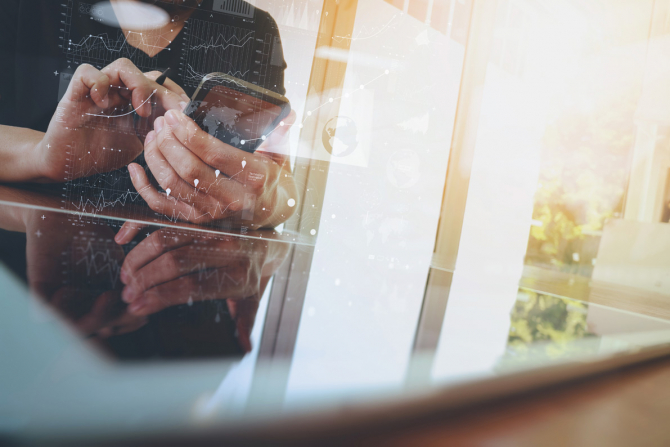 Value selling is one of the most promising approaches to make your sales organization more successful. However, many companies have room for improvement when it comes to using these techniques in a professional manner. How to increase your company's value selling capabilities in four easy steps.
"What do my customers value?" – If this question is the core of your business strategy, you are already deploying value selling, at least on a basic level. Since value selling focuses not on what products your customers value, their requirements are the sales organization's foundation. But why focus on value selling in the first place? Because it is profitable, for your customers, but for your company in particular. According to our latest Global Pricing and Sales Study, the skill to communicate product and solution value effectively will be of the utmost importance for sales teams over the next five years. Furthermore, almost two thirds of companies see sales as the biggest driver of future profit growth.
New value selling study: aspiration meets reality
So, if sales is driving profits and value selling is driving sales effectiveness, it makes sense that companies strive for value selling excellence to fully tap into their growth potential. But are they translating words into deeds? According to a recent Simon-Kucher survey among more than 50 of the most renowned technological and industrial companies in Switzerland, around 75 percent do not see themselves as selling value effectively. However, more than 50 percent plan to professionalize their value selling approach considerably in the near future. That is even more important in an industry that could be facing significant challenges due to global recession soon and consequently needs to step up their game regarding their sales capabilities. 
The 4 basic elements of successful value selling
The reason why many companies are not incorporating value selling to a larger degree into their sales approach is very likely that they do not have the right strategy at hand. Due to our project experience in the industry, we are able to point out the four most important areas where changes should be made to become a value selling champion:
1. Design a customer-value-oriented strategy
The value your solution creates for its users is the most fundamental part of value selling. And this not only has to be reflected in your sales strategy but most of all in your overall corporate culture. To make value selling a crucial element for your organization, you have to start at the top. Only if a company's top management is committed to value selling, lower levels will pull along, too. From our experience, first of all, top managers have to start shifting their focus from products to customer value. The approach should no longer be "we developed a product; now we have to find a customer group who needs it". It has to be exactly the other way around: get to know your target group, find out what they want, then design a solution around these requirements.
2. Develop a compelling selling story
However, you not only have to develop a solution around your customers' wishes, you have to communicate this value to them, too. If you do not know why your customers value your product, you cannot quantify that added value, which makes it impossible to find the right price point. Consequently, finding out what your value selling criteria are is vitally important. During this process, you should watch out for three kinds of criteria: regarding the company (like brand or experience), the product (like quality or usability), and sales & service criteria (like quality of advice or quick on-site assistance). Find out what your company, product, and sales team offer and make it transparent to your customers. After all, this determines what they are going to pay you, as well. 
3. Train your sales team and embed value culture
Even if you know what your value-selling story is, your sales team will be the one to tell it. Therefore, enabling the team to be convincing in front of the customer is crucial. Our experience in the industry shows that value selling can be very well supported by digital tools, since value argumentation and value pricing tailored to each customer's individual requirements is far too complicated to do by heart. Digitally enabled value selling comes with many additional benefits and insights for the own marketing & sales approach (e.g., consistent storytelling, possibility to analyze main sales arguments, follow-up of sales talks, etc.). Targeted trainings to embed value selling in your sales teams as well as on how to use the digital tools to execute it will push you a large step forward towards better value selling. 
4. Implement effective sales processes and tools
Digital tools like these will also make your value communication much more transparent and straightforward, which will increase customer acceptance significantly. A prerequisite for this is that your sales team communicates with customers in an understandable and consistent way. Digital story telling supports that: it can be used to compile sales materials, create a standardized process to translate product properties into customer value, lead sales reps through all the necessary steps of a sales process, and create individualized offerings. All of the above is possible within the newly created Simon-Kucher Value Calculator. This tool helps sales teams to gain a better understanding of their customers by identifying their key obstacles, quantify potentials, and perform ROI calculations. Find out more about how to unlock your value selling potential:
---
Enjoyed reading our article? You may also find this interesting:
Talk Value, Not Price: 5 Steps to Professionalize Your Value Selling
The Power of Value-based Pricing: Added Value for Customers, More Profit for Companies
Artificial Intelligence Improves Insurance Companies' Customer Relationships