Embark on the Journey: Define a Topline Sustainability Strategy
November 23, 2021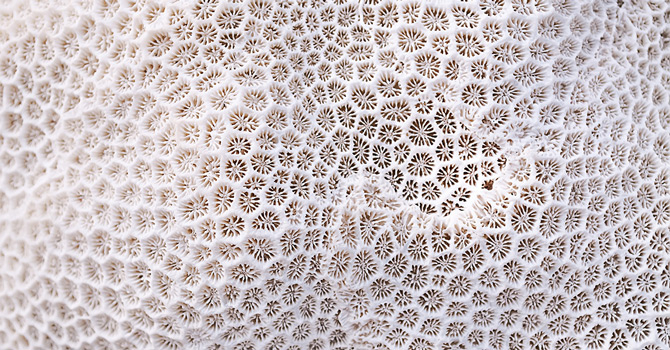 With sustainability becoming the norm across industries, companies need to set clear ambitions and define their final goal. The first move in this transformation is to develop a sustainability strategy for the entire value chain from procurement, over manufacturing, to operations as well as for the commercial topline to ensure market fit. For companies just starting out on their journey, there are three additional key challenges to tackle – we describe how to approach these successfully.
In the first blog post of this series, we outlined the three different phases of a company's' sustainability business transformation: embark, innovate, and thrive. Each involves very specific challenges and measures, risks and benefits – especially regarding the viability and impact on a company's business model. Let's take a look at the first stage – embark.
Viability risks and mounting pressure: Why the time to act is now
Let's break the good news first: The number of companies that haven't started working on their sustainability strategy or undertaken their first initiatives is shrinking continuously. The mounting pressure from a variety of stakeholders – regulators, investors, and customers – is driving this e.g., through ever more wide-spread carbon emissions restrictions. However, there are certain industries and businesses struggling to advance further, for instance smaller players encountering capital constraints, or others that face more technical hurdles such as legacy fossil fuel-based chemicals, pure resin-based packaging, or construction material producers. These companies fall into the embark phase, which means their long-term viability is at risk. What's even worse, very soon, access to the capital needed to facilitate their sustainability transition may be restricted due to ESG financing rules. That's why companies need to take immediate action to not only define their operational targets, but also their topline objectives for sustainability to ensure commercial success.
5 steps to develop your topline strategy for sustainability
The first step of every successful transformation is to set clear, meaningful, and measurable objectives that fit an organization's context. When it comes to sustainability, the United Nation provide clear guidelines with their Sustainable Development Goals. But how can these be translated into an actionable topline sustainability strategy for your company?
The challenge is to strike a balance between the different objectives of the so-called triple bottom line – profit, people, and planet. This requires bringing together different stakeholders across your organization, from R&D as your internal "starting point", over purchasing, manufacturing, finance, to experts from supply chain management to close the loop. You can use the following five-step approach to set up your topline sustainability strategy:
Establish an honest and holistic view of the organization. Be rigorous when it comes to creating transparency and evaluating the current status of your organization's sustainability footprint. If possible, create an understanding beyond your scope 1 emissions (see graphic below for a definition).
Draw inspiration from best practices already established in your and other industries. Sustainability is a trend that is prevalent in most sectors, therefore it can be beneficial to learn from other leaders and benchmark your current status.
Set a clear and precise sustainability North Star vision and corresponding long-term objectives for your topline strategy. Be as precise as possible when it comes to setting your ambitions for new sustainable products, services or changes to the organization.
Identify gaps between the status quo and your North Star. At this step, breaking measures up into smaller actions with short- and medium-term targets is crucial to set the right pathways for the organization e.g., be it to break up siloed information, finding new partners along the value chain, or to educate employees.
To bring the strategy to life and create a support framework for implementation, it is important to set a budget for sustainability, nominate leaders and project managers within the individual departments, establish KPIs and measurement processes, and ensure C-level involvement.

 

Due to the changes in investor behaviour and the other trends outlined above, all topline strategies will be inherently connected to ESG targets in the future. To stay ahead of the curve and to make sure your business sustainability strategy is successful, establishing a systematic process to set, implement, measure, and course-correct whenever needed as well as a routine to revisit strategic planning regularly, is vital.
3 key challenges companies face when embarking on their sustainability journey
Creating a clear sustainability strategy is the primary goal for companies in the embark phase. However, there are three key challenges to tackle in order to enable a successful first step in the sustainability transformation.
Challenge #1: How to build a budget for sustainability when facing capital constraints
To ensure the success of you company's sustainability strategy, you need the financial means to make change happen. One way to build a budget and a typical quick win is to review price deductions and stop margin leakages
Create a long-list of all the services currently offered and their corresponding charges (per segment), for example, extended payment terms, cash discounts, or free packaging which are often offered without charges
Use customer segmentation to define which services to offer to whom based on each group's value contribution and customer lifetime value. (If you don't have a customer segmentation – start developing one!)
Proper monitoring, control and a clear strategy per segment can deliver immediate short-term impact and offer a source of capital to build a budget for the initial pathways defined in your sustainability strategy.
Challenge #2: What to consider when offering emission-offset choices alongside your existing portfolio
For companies in the embark phase, completely transforming their business model and portfolio when starting from near zero is aspirational, but often unattainable. A more viable path is to offer emission-offset choices alongside the existing portfolio. Our research shows that demand from consumers to offset their emissions, e.g., via reforestation projects, is growing. Moreover, also recent funding activity in the venture capital space implies that this trend is accelerating and an increasing number of start-ups offer solutions for B2B and B2C businesses.
With such solutions becoming available and consumers increasingly seeking responsibility, transparency, and brand purpose, it is essential to revisit brand and communication strategies (see challenge #3) as well as the way a company provides new product choices to its customers. Though, from the work with our clients we find that these are at times treated as an afterthought and in some cases customers were not only not aware of the sustainability initiatives, but had a completely adverse brand perception – think "greenwashing".
As purpose-driven self-selection becomes more common, no company can afford to not involve their customers in their sustainability transformation and these are the principles to follow when it comes to offering offset choices:
Determine what kind of emission-offset options you are able to offer compared to what you would like to offer (we find there is oftentimes a mismatch). When it comes to emissions, they are categorized as three different scopes (see infographic below). These need to be effectively measured to offer meaningful offset choices and only a limited number of companies are realistically able to do so without outside support, so seek help if necessary.

Define the purpose of adding the offset choices: Should it be used primarily as a communication tool or a real (package) differentiator within the portfolio? In case of the latter: Should it be a monetary option purchased via self-selection or could it be used as a loyalty tool that is either offered exclusively to selected customers or as an incentive for acquisition, only accessible with a membership (e.g. in a B2C context)?
Comprehensively test the new add-ons to simulate uptake and impact on the rest of the portfolio in order to avoid cannibalization, e.g., through AB-testing, or conjoint analyses, and customer surveys. Engaging with selected customers is crucial at this point to soundboard the potential changes.
Ensure the offering is structured with behavioral principles in mind: It needs to be easy to find, clearly recognizable as an option or additional choice, and eye catching to attract interest.
Challenge #3: How to raise awareness for your brand's sustainability efforts
Actively shaping the market's perception of your brand is absolutely crucial. Nonetheless, time and time again we encounter organizations that leave a lot or all up to the market to discover their, at times, substantial investments in sustainability. This is not a viable strategy in the long-term and it inhibits organizations to fully communicate the value they deliver to customers – be it on sustainability or in general. The market is receptive for good stories, so make use of it by following these principles:
Gain a crystal-clear understanding of your own position in the market compared to competition and review your internal strengths and shortcomings when it comes to sustainability.
Evaluate your different market segments with an open mind for growth areas, understand their receptiveness for sustainability topics, short-list your sweet spots, and create targeted content as well as messages accordingly. Keep in mind that the direct customers might not be the only ones interested in the sustainability of your products.
Most importantly: Conduct tests with focus groups to challenge your internal perception and messaging.
Define your (new) communication and branding strategy for each channel based on the received feedback.
Ensure the commitment of your whole team to the new sustainability-focused messaging and share it internally before you publish a press release.
Define a clear set of KPIs that are continuously monitored to measure your initiatives' success and selectively adapt it if necessary to ensure the perception shapes to your advantage.
In our day-to-day projects we come across exceptionally creative ways in which companies are tackling and mitigating the challenges sustainability poses. However, communication and initial offset efforts by companies in the embark phase often miss their mark, which leads to missed ROI targets and internal doubts. Organizations need to effectively communicate their brand-value and create a clear and appealing offer structure to avoid misconceptions and ensure their business' success before continuing their sustainability journey!
That's it now for the embark phase. Stay tuned for our upcoming blog post about insights and challenges of phase 2: Innovate!