Recent Study Reveals that Oil & Gas Industry Experts Foresee Heavy CAPEX Reductions and Drastic Price Cuts
Press Contact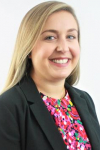 Most experts expect that the market will need three years to recover and go back to prices of $60 per barrel Brent Crude
 
[Houston, TX], [April 9, 2020] – The 2020 Oil & Gas Crisis Study* conducted by Simon-Kucher & Partners, a global strategy and marketing consulting firm, and Rice University surveyed 195 Oil & Gas industry experts from around the world and revealed that the current crisis is largely  accredited to the industry's own actions. Yet, the industry as a whole still predominately underestimates the impact of price reductions and has a poor understanding of price elasticities, which can contribute to the onset of price wars. While the recovery rate varies by sub-vertical, the process is expected to be long and come with significant impact to the market and US jobs.
The Crisis is Homemade
The study indicates that 58 percent of survey respondents agree that the breakdown of the OPEC+ alliance and the price war caused by Saudi Arabia and Russia is the key reason for the current crisis in the Oil & Gas industry; however, Saudi Arabia is viewed as the primary culprit for reducing prices and increasing production. While the COVID-19 pandemic has a big impact on the current situation, it is not seen as the leading cause of the crisis by industry experts. Only nine percent of respondents blame US Shale overproduction as the main cause for the oil price collapse.
"The reality is probably more complex", says Philip Daus, Managing Partner of Simon-Kucher & Partners in Houston. "American producers were essentially dependent on OPEC+ to cut production and keep oil prices high. OPEC+ making sacrifices while the US continually increased volumes – that model is difficult to maintain over time."
Recovery will be a Slow Process
Most respondents agree that it will take three years for the market to recover to prices of $60 per barrel Brent Crude. For most US Shale producers, this means that forecasted market prices are anticipated to stay below average break-even costs of $42 per barrel WTI for the next year. However, some sectors such as natural gas are expected to recover more quickly, with gas prices becoming even less linked to oil prices in the future.
"Our study's results reveal the complex nuances that underlie business performance in different sectors of the Oil & Gas industry," said Utpal Dholakia, George R. Brown Professor of Marketing at Rice University. "Treating the entire industry as one common entity with the same future potential will be misleading."
Company Initiatives and Priorities
In response to this crisis, Oil & Gas companies are planning on cutting their CapEx by an average of 35 percent – this will result in approximately 170,000 Oil & Gas jobs being cut in the US alone.
Apart from CapEx reductions, most companies indicate they will focus internal initiatives on operations and capital optimization. According to those surveyed, 80 percent of initiatives will focus on cost savings, and only 20 percent of initiatives on protecting or growing the topline.
"Our study mostly find signs of retrenchment with pockets of optimism in certain areas of the Oil & Gas industry," said Dholakia. "As prices stabilize and begin to move higher, we expect optimism to bounce back."
Price Cuts of 13 Percent on Average, Yet Companies Underestimate the Impact on Profits
Experts expect non-producers' prices for products and services to drop by an average of 13 percent as a result of the crisis. Forecasted price reductions differ by sub-industry and company, and show that differentiation and value creation will become increasingly important to survive for US players.
At the same time, the study found that eight out of 10 Oil & Gas industry experts strongly underestimate the impact of price reductions on company profits – more than two-thirds of respondents underestimate how price cuts destroy profits by more than 50 percent. While professionalizing pricing and price management is seen as the initiative with the highest ROI, these initiatives will not be sufficiently invested in throughout the course of 2020.
"Oil & Gas companies are often so focused on cost-cutting that they completely neglect defending the topline. Pricing initiatives boost return on sales by two to five percentage points on average, which for many companies and in the current market can mean the difference between survival and demise," said Daus.
Complete study findings are available upon request.
*About the Study:
The 2020 Oil & Gas Crisis Study was conducted by Simon-Kucher & Partners and Rice University between March, 27 – April 3, 2020 . Globally, 195 Oil & Gas executives from all major industry verticals were surveyed by Simon-Kucher and Dynata, an independent market research institute.
Simon-Kucher & Partners, Strategy & Marketing Consultants:
Simon-Kucher & Partners is a global consulting firm specializing in TopLine Power®. We help our clients achieve growth and profit targets by applying practical, evidence-based strategies. Simon-Kucher & Partners is regarded as the world's leading pricing advisor and thought leader. The firm has over 1,400 employees in 39 offices worldwide.
Rice University:
Rice University is a comprehensive research university located on a 300-acre tree-lined campus in Houston, Texas. Rice produces the next generation of leaders and advances tomorrow's thinking. It was ranked as a top 5 private university and the 2nd most international university in the USA.