3 Measures for Construction Wholesalers to Compete with Increasing Online Competition
February 14, 2020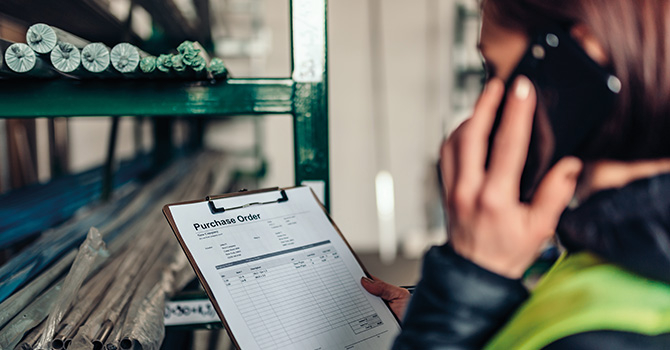 Online players are constantly improving their market position, putting construction material wholesalers' prices under pressure. Our industry experts Arjen Brasz, Sebastian Strasmann and Allard Camphuis share three key measures wholesalers should follow in order to counter rising online competition and remain relevant.
While construction material wholesalers have seen sales figures rise (2.7 percent on average in Europe between 2015 and 2017), online competition is growing. Over the past decade, online-only- and platform players have increasingly been gaining ground in the construction sector. Lightweight high-margin products, such as lighting, wires, tools, and sanitation and plumbing materials, are particularly interesting for this route-to-market. More bulky and heavy construction materials, such as wood, bricks, and concrete, typically don't have high enough margins and are relatively more expensive to transport.
Due to their different cost structures, smaller product assortments, and limited additional services compared to traditional wholesalers, online players are putting pressure on prices and margins. In terms of net price communication, they create high transparency by enabling quick price comparison, whereas wholesalers resort to subtracting customer-specific discounts from the gross price. Since comparing prices across suppliers is easy, builders and installers often request identical or lower prices from wholesalers, even when service levels are not fully comparable. Furthermore, as many players have started offering an increasingly wider range of products, online players are beginning to serve as one-stop shops where customers can buy a large portion of the materials required for their job.
Amazon and other disruptive online players are entering the construction materials market – with success
In April 2015, Amazon successfully entered the B2B market in the United States by introducing their Amazon Business platform. In its first year, the platform served around 400,000 customers, generating over one billion US dollars in sales. Amazon Business launched in Germany in 2016 and the United Kingdom in 2017. Today, the platform generates over 10 billion dollars in annual sales. Amazon is planning to make it available in the Netherlands later this year.

Amazon is not the only player trying to disrupt the construction material market. Other pure online players, including CMOstores in the UK, Reuter in Germany, and Quofi in the Netherlands, have started achieving double-digit growth. The share of online sales generated via online players is still relatively small, but their market entrance has caused construction material wholesalers in particular to reconsider their position in the value chain, the added value they provide their customers, and their go-to-market strategy.
3 measures to counter increasing online competition from online players
Rapid consolidation indicates the need for wholesalers to continuously focus on increasing scale in order to leverage purchasing power, increase logistical efficiency, and finance the required investments in IT to boost automation and digitalization. At the same time, the following three key measures ensure the future-proof position in the value chain:
1. Unbundle your service offering and implement a structured pricing approach for a better price image
Wholesalers generally offer a high service level, which is implicitly included in the product price. However, they will need to unbundle their services even more to enhance price comparability and improve their ability to compete with online players. This will alleviate price pressure and make product prices more competitive than those of online players. Moreover, customers will only use services that actually create value for them and are at a price they are willing to pay for. In a recent project example, companies were able to significantly reduce service usage and associated costs by unbundling services and the product offer.
Due to increasing transparency and the growing online availability of frequently purchased products, price exceptions are becoming reference points and spread easily across customers. There is a clear need for a targeted and disciplined pricing approach with clear guidelines in order to prevent inconsistent price perceptions and monitor price spreads to avoid downward price spirals. Over the past few years, an increasing number of wholesalers have created specific professional pricing teams to facilitate this process.
2. Create digital tools to support the digital customer journey
A strong online presence combined with effective customer journey support is key. For example, solution selling, including design, drawing, and calculation tools, supports delivering the full product range and increase cross-selling. Analyzing what customers add to their online shopping cart enables wholesalers to cross-sell successfully and increases shoppers' share of wallet. Compared to many other industries, the construction sector, especially builders, has been falling behind regarding productivity improvements. Construction material wholesalers need to accelerate the digitalization of the construction site and improve planning, and reduce failure costs. Making simple changes, such as implementing reorder tools and programming attractive automated offers, will increase volumes and revenue per transaction. Well-thought-out customer segmentation is key to support personalized prices, promotions, and service offerings.
3. Develop value-added services and invest in in-depth product knowledge to create lock-in
When unbundling their service portfolio, wholesalers need to focus on developing more value-added services, such as project management support and product advice, to tailor their offers to customer preferences. Traditional wholesalers have extensive knowledge regarding their product offering that can be used to their advantage. The key is finding the right balance between automating transactions for commodity products and keeping them lean. It is also important to invest in expertise and services on special products and requirements.
Why construction wholesalers should act now
The value chain is becoming shorter across many industries, and wholesalers need to reexamine what value they add to the chain. In addition, the rise of online players, such as Amazon, is shaking up the construction materials market with new and low-cost business models. The three abovementioned measures will help construction material wholesalers to remain relevant and develop a future-proof business model.