Consumer self-pay is an increasingly important part of the healthcare industry.
Consumer Healthcare Companies (CHC) face a dynamic landscape that attracts global players and specialized mid-size companies worldwide.
With growing revenues and healthy margins, consumer healthcare outperforms many other industries. But, the industry also faces constant challenges: changing consumer behaviour, emerging digital and direct to consumer channels, a shifting focus from "acute care" to "healthy living", and prevention puts continuous pressure on CHCs to adapt their business model.
More and more players are entering the market, from tech companies to D2C startups, and FMCGs. Established companies are also increasingly spinning off their consumer health divisions. We help to push boundaries and meet the ever-changing needs of customers and the market.
Our dedicated consumer healthcare specialists bring extensive project experience, creativity and industry knowledge to help your business grow.
Combining global views with deep local expertise to help you deliver sustained growth and make your project a success.
Services & Capabilities
01
Revenue growth management /net revenue management
02
Go to Market and Channel Strategy
03
Gross to net optimization
04
Brand and portfolio strategy
05
New product and assortment life cycle pricing
06
Customer engagement and sales excellence
Our approach
We are known for our hands-on approach and expertise.
From analyzing data to developing the right roadmap to tackle your issue, from theoretical setup to putting an actionable plan into practice, we work alongside your team to achieve the goals we've set together.
We bring our longstanding expertise in global healthcare, digital services and the consumer goods sector together to deliver relevant outcomes for our CHC clients.
With specialists in each area of the healthcare value chain and deep local market expertise, we help you to drive commercial success and transform your business to keep ahead in the digital world.
From strategies to tangible outcomes, our solutions are made to last.
The ultimate measure of our success is your success.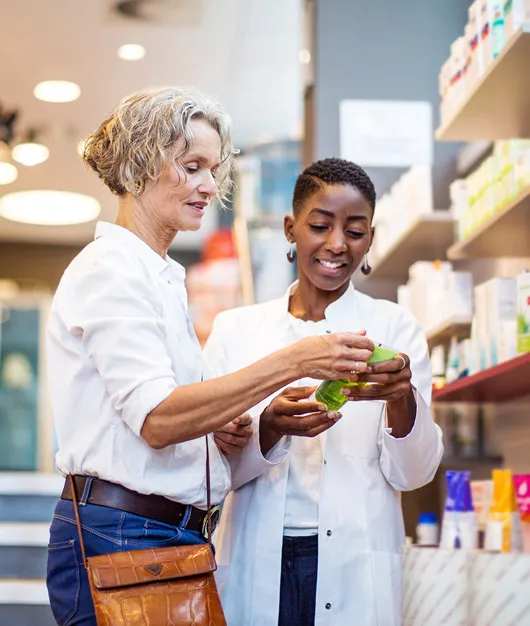 How we've helped
How to redevelop the commercial strategy in response to a rising profitability risk
Our client, an international branded OTC manufacturer, was seeing a rising risk to the growth and profitability of their products.
Latest insights
Discover our latest collection of blogs, videos, brochures, and more. Use the designated filters and sort for insights within your sector. Or simply browse through the latest trending topics in business today. Either way, there's plenty for you to find and uncover.
Our experts are always happy to discuss your issue. Reach out, and we'll connect you with a member of our team.