Pharma and biotechnology companies must innovate like never before.
The industry must drive innovation in precision medicines, diagnostics, and digital therapeutics and commercialize these advanced technologies via new routes to markets and payment models.
That's where our team can help. For over 35 years, we have been advising pharmaceutical and biotechnology companies on their most challenging strategic priorities and helping them to unlock sustainable growth by bringing advanced therapies to more patients worldwide.
From companies commercializing their first product to legacy players, we work at every stage of the product lifecycle and across the entire customer value chain.
Our global team of experts will help navigate the complex interactions and market requirements to reimagine your products and the value they deliver.
Services & Capabilities
01
Pricing & market access
02
Customer-rationalized trial design
03
Digital transformation strategies
04
Go-to-market strategies and launch excellence
05
Commercial and sales excellence programs
06
Lifecycle management strategies
07
Market access excellence
Our approach
We are known for our hands-on approach and expertise.
We are known for our hands-on approach and expertise. From analyzing data to developing the right roadmap to tackle your issue, from theoretical setup to putting an actionable plan into practice, we work alongside your team to achieve the goals we've set together.   
We take a 360-degree approach to understand the behaviour and needs of the me market, combining our expertise and agile mindset with our client's knowledge to unlock your sustainable, profitable growth potential and do so at pace.  
With specialists in each area of the healthcare value chain and deep local market expertise, we help you to drive commercial success and transform your business to keep ahead in the healthcare market of the future.    
From strategies to tangible outcomes, our solutions are made to last. We ensure that our solutions are tangible and effectively implemented.   
The ultimate measure of our success is your success.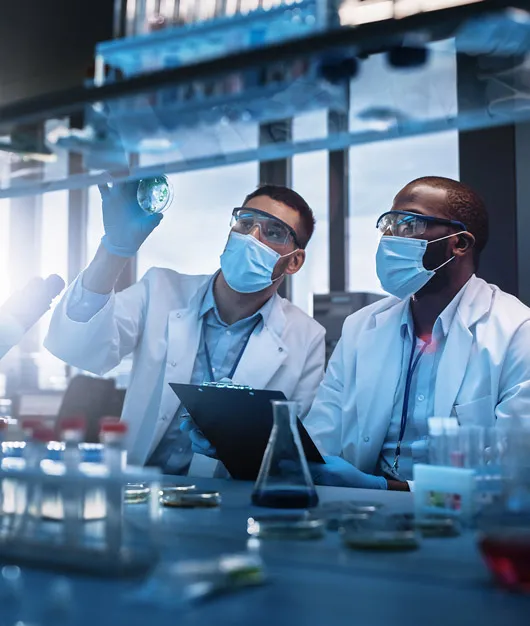 How we've helped
With our help, how a start-up commercialized a breakthrough therapy
With the growing scale of R&D investment in pharmaceuticals, having an effective go-to-market strategy delivering clear business impact is fundamental to commercializing new therapies.
/
Optimizing the access strategy for the launch of a novel vaccine
The COVID-19 pandemic and healthcare policy changes led to shifts in the priorities of payers, employers, and providers, in turn leading to changes in patient access to vaccines.
/
Market opportunity assessment and engagement strategy for inclusion in immunization programs
Understanding country-specific development of immunization programs is essential for their successful implementation.
/
Latest insights
Discover our latest collection of blogs, videos, brochures, and more. Use the designated filters and sort for insights within your sector. Or simply browse through the latest trending topics in business today. Either way, there's plenty for you to find and uncover.
Our experts are always happy to discuss your issue. Reach out, and we'll connect you with a member of our team.