Travel, tourism, and leisure are some of the world's most competitive industries.
Customer behavior has become increasingly dynamic.
Competition has intensified. At the same time, digitalization has massively disrupted markets and business models.
In the restaurant industry, potential customers are now reading online reviews and using mobile apps to deliver meals to their door. But with those challenges to existing business models also comes the chance for businesses to become pioneers if they act quickly and spot changing consumer trends.

The travel industry has led the way in personalized marketing, dynamic pricing, and the development of innovative business models such as Uber and Airbnb.

While managing the guest experience can be difficult, we focus on positively influencing guests' perceptions and behavior throughout the customer journey.

We work to optimize and increase value across your entire commercial value chain based on our detailed understanding of customer segments and their current attitudes and demands.

To maximize guest counts, revenue, and profit, as well as ensure your customers' long-term satisfaction and loyalty.
Services & Capabilities
01
Customer loyalty scheme strategies
02
Dynamic pricing strategies and systems
03
Revenue management process design
04
Discount and promotion management
05
Customer base management
06
Cross- and up-selling strategies
07
Fare and rate structure optimization
Our approach
Our global consultant team has over three decades' experience in the travel, tourism and leisure industry.
We've helped businesses bring innovation and adaptability to their product, marketing, price and propositions to achieve profitable growth in this heavily competitive market.

We deliver pragmatic solutions that are adaptable to changing market conditions. We don't just make recommendations, but will work with you to deliver fully customized solutions and software, such as driving dynamic pricing using Simon-Kucher Dynamica | SmartRates.

Our team combines specialist industry, functional, and digital expertise. We know how to monetize innovations and transform businesses to keep ahead in the digital world. From strategies to tangible outcomes, our solutions are made to last.

And last but not least, we make sure our solutions are implemented properly. The ultimate measure of our success is our clients' success.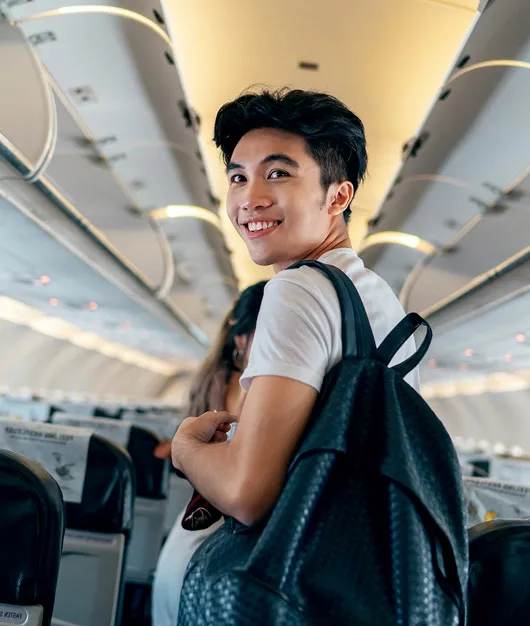 How we've helped
Getting ahead of the market with effective revenue management
Unstable and unpredictable demand was proving challenging for our client, a large passenger ferry operator that operates across multiple countries and routes.
/
Building dynamic pricing solutions in a two-sided holiday market
Our client, a leading holiday rental business with almost 20,000 properties, was looking to grow revenues and profits but was navigating a difficult business model.
/
Latest insights
Discover our latest collection of blogs, videos, brochures, and more. Use the designated filters and sort for insights within your sector. Or simply browse through the latest trending topics in business today. Either way, there's plenty for you to find and uncover.
Our experts are always happy to discuss your issue. Reach out, and we'll connect you with a member of our team.