Despite economic volatility, the luxury goods industry has been growing in double digits.
Recent global market evolution has introduced a new consumption paradigm.
But that doesn't mean luxury brands don't face their own type of challenges.

The growth of new business models such as renting, evolution of distribution channels to online and own retail, emergence of a new, more lifestyle-driven consumer base and changes in government incentives and tax regulations in many markets makes having the right commercial approach more important than ever to boost growth and enhance brand equity.

Customers seek quality, authenticity, and a deeper brand history than in other industries. And consequently, some luxury goods possess the rare characteristic of positive price elasticity: The higher the price, the higher the demand.

Similarly, scarcity is a critical element of success for luxury products, so producing and selling fewer items makes consumers want them even more and more willing to pay a higher price.

Getting the strategy right between the two sides is essential while realizing the value of your brand.

That's where we can help. Simon-Kucher has strong expertise in the luxury goods industry, especially with international pricing and portfolio strategies, consumer engagement, loyalty and omnichannel experience.

All designed to maximize value, customer satisfaction and brand loyalty.
Services & Capabilities
01
International pricing strategies
02
Omni-channel strategies
03
Developing marketing mix strategies
04
Digitalization and eRetailing strategies
05
Need-based consumer segmentation
06
Business model strategies for metaverse and web3
Our approach
With over 35 years of expertise, we know how to drive effective growth.
Not only that, we know how to transform businesses in order to keep up in our increasingly digital world. 
We pride ourselves on taking a hands-on, results-driven approach. We deliver business improvements by combining our industry expertise with data-based insights and analytics.

In an industry focused on balancing brand, quality and customer demand, we work at pace, combining our expertise and agile mindset with our client's knowledge to maximize sustainable, profitable growth.

We know the luxury market is unique, so we customize each project, its goals, and our solutions to fit your needs.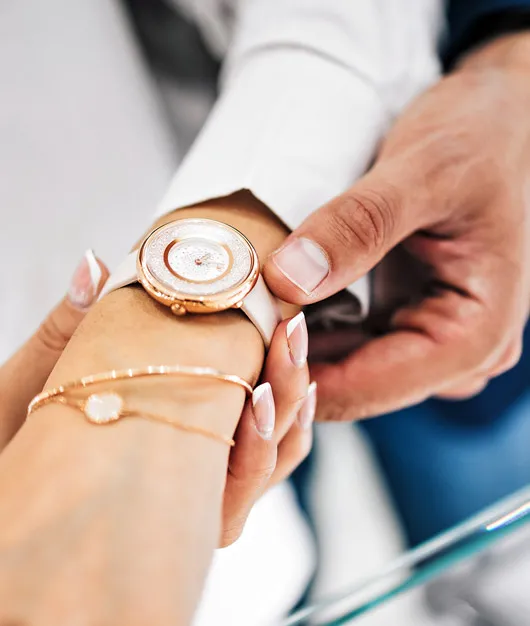 How we've helped
Driving market growth for a global luxury brand
We were approached by a global premium skincare brand looking to better understand its brand positioning and consumers' purchasing behaviours in key markets.
/
Latest insights
Discover our latest collection of blogs, videos, brochures, and more. Use the designated filters and sort for insights within your sector. Or simply browse through the latest trending topics in business today. Either way, there's plenty for you to find and uncover.
Our experts are always happy to discuss your issue. Reach out, and we'll connect you with a member of our team.