The Consumer sector is undergoing massive change.
Disruptive technologies coupled with new business models and entrants are revolutionizing markets and, in turn, how we all live our lives.
As consumer demand evolves and commodity prices remain volatile, our consulting expertise can help you successfully navigate this turbulent landscape. Whether creating a go-to-market strategy for a premium beauty brand or using advanced analytics to determine dynamic pricing decisions, our team has you covered.

We help you prioritize and implement the right commercial growth strategies to outperform market trends.

Our state-of-the-art solutions allow you to capture significant opportunities by optimizing every single lever of your commercial strategy: reinventing business models, deploying the latest technologies and using powerful insights to create confident pricing, sales, and marketing strategies.
All of which put the consumer at the heart of your growth strategy.
Services & Capabilities
01
Growth & innovation strategies
02
Consumer experience models
03
Price and promotion optimization
04
Channel strategy and route to consumers
05
Brand positioning and development
06
Dynamic pricing and revenue management
07
Customer engagement and loyalty programs
Our approach
We pride ourselves on being hands-on and results driven.
Rather than apply a one-size-fits-all approach, we work with you to create a solution tailored to your business needs and those of your customers and shoppers.

Whether that's optimizing your consumer experience model, building a dynamic pricing approach to improve your commercial strategy, or defining a growth strategy that takes advantage of new market opportunities, we'll work alongside your team to achieve the goals we've set together.

Our team combines specialist consumer, functional, and digital expertise. We know how to monetize innovations and transform businesses to keep ahead in the digital world. From strategies to tangible outcomes, our solutions are made to last.

And last but not least, we make sure our solutions are implemented properly. The ultimate measure of our success is our clients' success.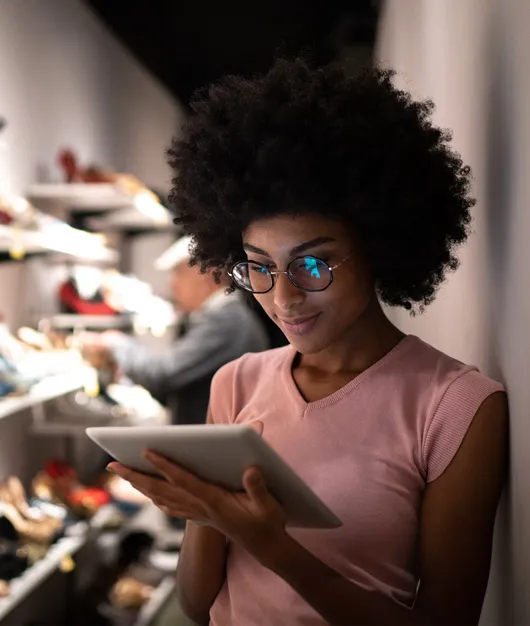 How we've helped
How do you optimize FMCG promotional efficiency to increase sales and profit?
The FMCG sector is competitive by nature, and promotions are a well-known tactic to drive sales. But how do you ensure these promotions are adding and not eroding value?
/
How do you create a winning price architecture that drives growth and margin?
A global soft drinks manufacturer was struggling to develop a price pack architecture that catered for today's differentiated consumer needs, leaving them open to market erosion from competitors.
/
Driving market growth for a global luxury brand
We were approached by a global premium skincare brand looking to better understand its brand positioning and consumers' purchasing behaviours in key markets.
/
Paving a roadmap to better margins
An online retailer, specializing in children's fashion, was looking to address their historically low margins and declining profitability. But they needed help with introducing a new assortment pricing approach. 
/
Re-invigorating embedded price positioning in a bricks-and-mortar retailer
A discount grocery chain with a revenue of over €12 billion was looking to develop a differentiated pricing approach consistent with their existing price and brand image.
/
Getting ahead of the market with effective revenue management
Unstable and unpredictable demand was proving challenging for our client, a large passenger ferry operator that operates across multiple countries and routes.
/
Building dynamic pricing solutions in a two-sided holiday market
Our client, a leading holiday rental business with almost 20,000 properties, was looking to grow revenues and profits but was navigating a difficult business model.
/
Latest insights
Discover our latest collection of blogs, videos, brochures, and more. Use the designated filters and sort for insights within your sector. Or simply browse through the latest trending topics in business today. Either way, there's plenty for you to find and uncover.
Our experts are always happy to discuss your issue. Reach out, and we'll connect you with a member of our team.