CEO message
In 2022 we revised our purpose and values. The next chapter of our story is growth.
Our size and scale mean that our results create an impact for not only our clients but also their customers, the wider community, and the environment. That's why we are making ESG a priority. It is our responsibility to incorporate transparency, sustainability, social aspects, and credibility into every business decision we make. It is part of our culture and corporate philosophy.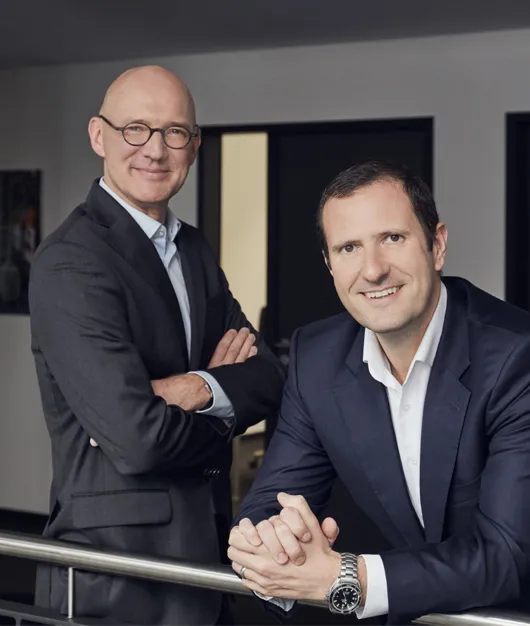 Putting ESG at the heart of Simon-Kucher
Our vision is to generate sustainable growth and have a positive impact on our people, our planet, our communities, and our clients.
With our ESG strategy we have created a strong foundation for our future direction and aim to increase transparency by publishing an annual ESG Report.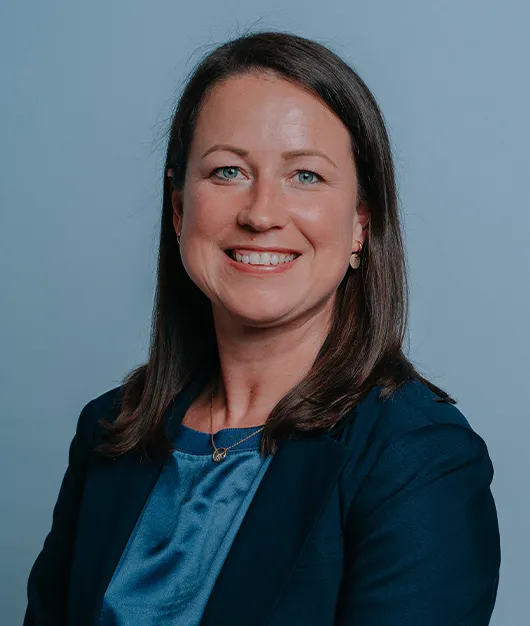 We will achieve our ESG goals together as one team
Anne Rupp
, Global Director ESG - Environmental, Social, Governance
Our strategic ESG goals
Stakeholder Engagement and Communication
Maintain long-term, responsive relations with our stakeholders in relation to our core business areas through ongoing dialogues.
Transparent Reporting
- Comprehensively assess ESG risk to avoid any negative impact on our business environment.
- Continually enhance our transparency and accountability — to our clients, our people and our stakeholders as well as provide strict compliance with regulatory requirements.
Climate Protection
Commit to achieve science-based targets by 2030 and aim for net zero in the future and to contribute to fight against climate change.
Data Protection and IT-/Cybersecurity
Handle the data of our customers, employees and business partners responsibly and enforce superior cybersecurity measures.
Rules and Values
- All our employees must comply with our global code of conduct.
- We keep our work honest and in compliance with applicable laws. To ensure that all types of violations of our global Code of Conduct and our global policies are uncovered, we establish a whistleblower system to enable all our stakeholders to raise attention to inappropriate behavior.
Our ESG strategy and dimensions
ESG Management
Environmental
Social
Governance
ESG Management Enhancing transparency by reporting on our performance and maintaining an open dialogue.
Our ESG vision is to generate sustainable growth and have a positive impact on our people, our planet, our communities and our clients by doing what we do best: Unlocking better growth. Therefore, we strive to anchor ESG throughout our entire company by incorporating ESG into every business decision we make.
Climate protection Tackling and reducing our direct and indirect emissions.
We developed our climate strategy with an ambitious goal: achieve science-based targets by 2030 and aim for net zero in the future. We are pushing to reduce our energy consumption, switch to renewable electricity in our offices, minimize our emissions from business travel, and roll out internal educational programs to raise awareness of climate and environmental issues.
Our Communities
We actively motivate our employees to engage in social and environmental projects. We also place great emphasis on social initiatives and projects that give something back to the communities where we work.
/
Our People
To support our clients with the best experts and knowledge, we constantly strive to attract, develop, and retain the best talent. We provide our employees with a safe, respectful, and inspiring workplace to promote their personal growth and wellbeing.
/
Diversity, Equity and Inclusion
We stand for a fair, ethical, equitable, and open work environment where everyone can feel safe. Our DE&I strategy ensures we are always working to create a better, more inclusive workplace.
/
Transparent business practices Ensuring ethical and professional business practices and the highest data, IT, and cybersecurity standards.
We operate with fairness, transparency, and integrity in our interactions with our clients, suppliers, and internal stakeholders.
We ensure data protection and cybersecurity to protect our clients' property through our information security management system in accordance with ISO 27001.
How we've helped
Supporting Crossroads' endeavor to educate and empower the Hong Kong community
Crossroads Foundation is a Hong Kong-based international non-profit. Crossroads needed strategy recommendations to effectively launch its Global Village project.
/
Delivering better pricing and packaging strategies to get more children reading
Helping children learn to read is a rewarding cause to champion. Worldreader, a global non-profit, supports underserved communities with digital reading solutions to improve learning outcomes.
/
How to develop a value proposition for a great cause
Samaritans has been supporting people in emotional distress since 1953. The charity has over 22,000 volunteers who respond to calls for help every 10 seconds.
/
Our experts are always happy to discuss your issue. Reach out, and we'll connect you with a member of our team.