Healthcare B2B suppliers have shown significant growth momentum.
Outsourcing to obtain access to innovative technologies and solutions is an integral part of their business model.
By providing contract services, digital solutions, components, and products to companies within the life science research, pharmaceutical, medtech and animal health industry, healthcare B2B suppliers can harness significant potential opportunities to create growth and realize value.
But these suppliers are often not fully positioned to capitalize on this trend. This is where we can help.
Our long-standing expertise in healthcare consulting empowers companies to unlock and capture a better kind of growth by optimizing every single lever of their commercial strategy.
Services & Capabilities
01
Market diagnostics and commercial audits
02
Innovation and growth strategies
03
Portfolio offer management and costing
04
Value-based pricing models
05
Sales engagement models
06
End-to-end quotation management
Our approach
We are known for our hands-on approach and expertise.
From analyzing data to developing the right roadmap to tackle your issue, from theoretical setup to putting an actionable plan into practice, we work alongside your team to achieve the goals we've set together.
Within healthcare B2B we support a wide variety of B2B companies (CDMOs, CROs, CPOs, product suppliers, equipment providers) to structure, standardize and configure the right needs-based offer across sites for a given customer.
With specialists in each area of the healthcare value chain and deep local market expertise, we help you to drive commercial success and transform your business to keep ahead in the digital world.
From strategies to tangible outcomes, our solutions are made to last. We ensure that our solutions are tangible and effectively implemented.
The ultimate measure of our success is your success.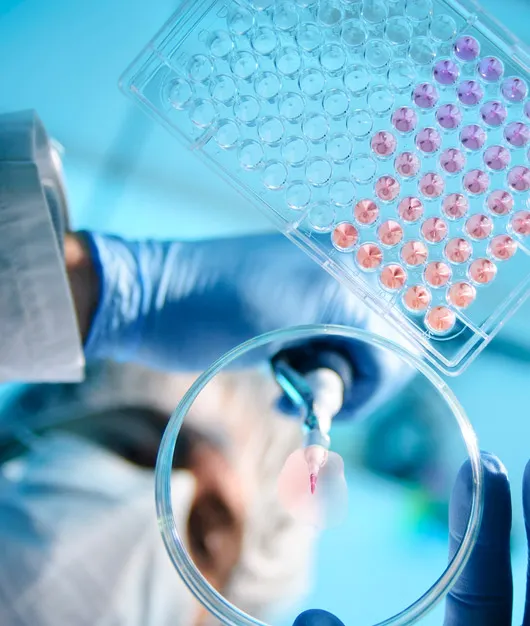 How we've helped
How to boost profitability and embed a value-based selling mind-set
New leadership meant a significant change for our client, an underperforming CDMO.
They were looking for the best levers to help reverse their slump in profitability and had identified pricing as the key to improvement.
/
Latest insights
Discover our latest collection of blogs, videos, brochures, and more. Use the designated filters and sort for insights within your sector. Or simply browse through the latest trending topics in business today. Either way, there's plenty for you to find and uncover.
Our experts are always happy to discuss your issue. Reach out, and we'll connect you with a member of our team.