The medical technology market is going through unprecedent change.
Medical technologies and products are increasingly integrated facilitators in diagnostic, treatment, and care workflows.
And data is now an essential element in clinical decision making.
In parallel, provider-budgets are increasingly constrained. This means tension between providers and suppliers at a time when they are also trying to shift relationships from a transactional basis to partnerships.
The availability of digital technologies has greatly reduced the hurdles of implementing and scaling new business models. Digital solutions have unlocked unprecedented growth opportunities and opened the door for transformation. The commercial operating model is moving away from in-person and relationship driven sales models towards models enhancing customer experience as their primary objective. For companies this means rethinking business models and future portfolios, targeting the right segments and customers, exploring new monetization and contracting models, and enhancing commercial effectiveness and efficiency.
This is where we can help. Our deep and long-standing expertise in the medical technology space empowers companies to seize these opportunities and unlock a better kind of growth. We bring over 20 years of experience across various technology categories, applications, and regions, and know how to manage the complexity of local markets in a global context.
We combine sector, functional and local expertise to help you make the right strategic choices and unlock better growth in a dynamically changing market environment.
Services & Capabilities
01
Portfolio and growth strategies
02
Business model (re)design
03
Go-to-market strategies
04
Monetization, pricing and market access
06
Commercial digital transformation
Our approach
We are known for our hands-on approach and expertise.
From analyzing data to developing the right roadmap to tackle your issue, from theoretical setup to putting an actionable plan into practice, we work alongside your team to achieve the goals we've set together.
We take a 360-degree approach to understand the behaviour and needs of the me market, combining our expertise and agile mindset with our client's knowledge to unlock your sustainable, profitable growth potential and do so at pace.
With specialists in each area of the healthcare value chain and deep local market expertise, we help you to drive commercial success and transform your business to keep ahead in the digital world.
From strategies to tangible outcomes, our solutions are made to last. We ensure that our solutions are tangible and effectively implemented.
The ultimate measure of our success is your success.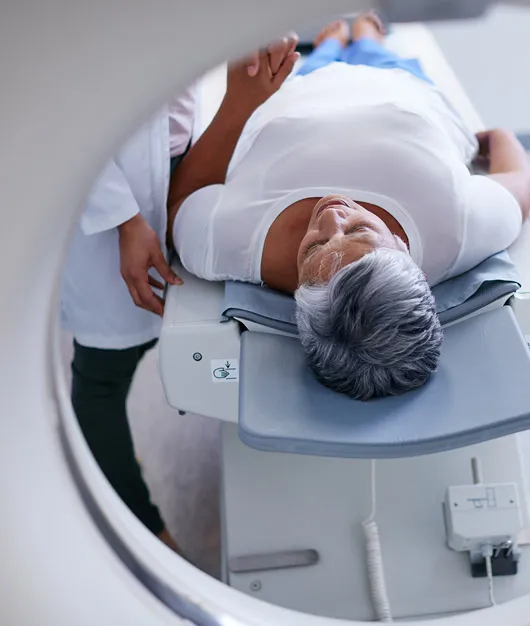 How we've helped
Monetizing innovation: getting the messaging and commercials right
Innovation is fundamental to the healthcare sector, and this is especially true for the Medtech industry. But innovation is just one element of the puzzle. Effectively monetizing the innovation is the next hurdle.
/
Latest insights
Discover our latest collection of blogs, videos, brochures, and more. Use the designated filters and sort for insights within your sector. Or simply browse through the latest trending topics in business today. Either way, there's plenty for you to find and uncover.
Our experts are always happy to discuss your issue. Reach out, and we'll connect you with a member of our team.