The healthcare sector is rapidly transforming.
And quality and efficiency of care are more important than ever.
Digitalization and disruptive technologies have opened the door for rapid innovation, creating new growth opportunities. Patients, providers, and payers are increasingly looking for holistic approaches for better prevention, improved therapeutic outcomes at patient and population levels, and managing cost of care. Healthcare suppliers must evolve to catch up.
More than ever, companies need to focus on the relevant markets and segments, build compelling value propositions towards all relevant customer stakeholders and go to market via effective and efficient channels.
Simon-Kucher has led the way in the healthcare industry for over 35 years, helping pharmaceutical, medical technology and consumer healthcare companies identify, enhance, and realize the true value of their offers.
With our highly experienced teams based across Europe, the USA, and Asia we provide truly global delivery capabilities combined with deep local market expertise to address the specific commercial challenges of our clients.
Working together with you, we unlock growth opportunities as we help commercialize innovations that improve patient health and wellbeing.
Services & Capabilities
01
Portfolio and growth strategies
02
Business model (r)evolution 
03
Go-to-market and launch excellence
04
Pricing and market access
05
Omnichannel sales strategies
06
Commercial digital transformation
Our approach
We are known for our hands-on approach and expertise.
From analyzing data to developing the right roadmap to tackle your issue, from theoretical setup to putting an actionable plan into practice, we work alongside your team to achieve the goals we've set together.
Our global team combines specialist healthcare, sub-sector, functional, and digital expertise. With specialists in each area of the healthcare value chain and deep local market expertise, we help you to drive commercial success and transform your business to keep ahead in the digital world.
From strategies to tangible outcomes, our solutions are made to last. We ensure that our solutions are tangible and effectively implemented.   
The ultimate measure of our success is your success.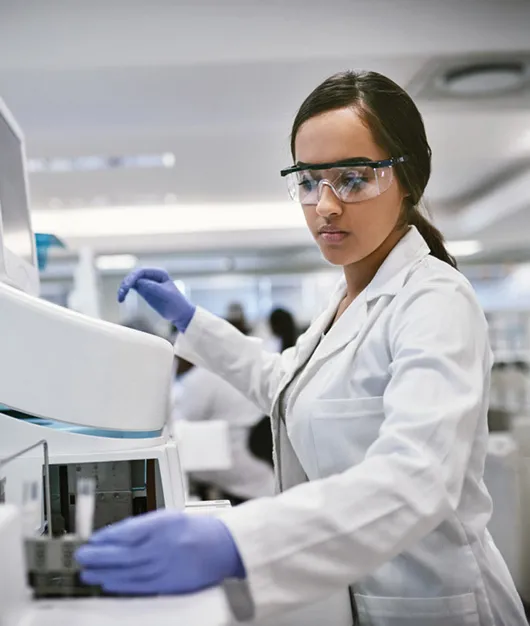 How we've helped
Optimizing a business model for growth in population health management
Population health management is a growing feature of many healthcare systems desperate for innovative solutions to serve their healthcare needs better.
/
Redeveloping your commercial strategy for greater market impact
Growing customer expectations for effective digital solutions are creating challenges for many companies.
/
Building confidence and the right commercial approach
A multi-national pharmaceutical company was poised to expand with an exciting licensing opportunity but was unsure how best to commercialize the solution.
/
How to boost profitability and embed a value-based selling mind-set
New leadership meant a significant change for our client, an underperforming CDMO.
They were looking for the best levers to help reverse their slump in profitability and had identified pricing as the key to improvement.
/
Monetizing innovation: getting the messaging and commercials right
Innovation is fundamental to the healthcare sector, and this is especially true for the Medtech industry. But innovation is just one element of the puzzle. Effectively monetizing the innovation is the next hurdle.
/
How to redevelop the commercial strategy in response to a rising profitability risk
Our client, an international branded OCT manufacturer, was seeing a rising risk to the growth and profitability of their products.
/
Breaking into new markets with a clear positioning and pricing strategy
A leading pharmaceutical company was looking to break into the Precision Livestock Farming (PLF) space with a bespoke hardware and software solution for cattle farmers.
/
Building on a strong market position by unlocking untapped potential
Our client, a leading provider of laser hair removal and cosmetic injectables, was a recent market entrant in the UK and Ireland. They have already benefited from a strong market position and a high growth trajectory.
/
With our help, how a start-up commercialized a breakthrough therapy
With the growing scale of R&D investment in pharmaceuticals, having an effective go-to-market strategy delivering clear business impact is fundamental to commercializing new therapies.
/
Optimizing a go-to-market and monetization strategy for a digital mental healthcare provider
Digital healthcare is a growing topic within mental health given most existing treatments for mental health have been pharmacological.
/
Assessing commercial opportunities in China for herpes zoster mRNA vaccine
China represents both opportunities and challenges for innovative vaccines.
/
Assessing the channel expansion potential for a leading consumer healthcare (CHC) manufacturer
Often, new distribution channels must be explored as existing growth potential is exhausted. Our client was looking to broaden their offering beyond traditional pharmacies.
/
Often, new distribution channels must be explored as existing growth potential is exhausted. Our client was looking to broaden their offering beyond traditional pharmacies.
The vitamins market offers great growth potential and is increasingly the target of global players. Our client had recently acquired a nutrition company.
/
Implementation of an OTC marketing strategy by leveraging growth hacking tools
Switching from Rx to OTC is challenging—especially regarding the marketing strategy. Our client had recently switched a key asset from Rx to OTC without undertaking any marketing activities.
/
Assessing a potential OTC launch for an established Rx glucose monitor
The market for blood glucose monitors is predicted to grow at a significant rate in the next decade. Our client was aiming to attract a broader patient base with its product by also offering it as an OTC product.
/
Optimizing the access strategy for the launch of a novel vaccine
The COVID-19 pandemic and healthcare policy changes led to shifts in the priorities of payers, employers, and providers, in turn leading to changes in patient access to vaccines.
/
Developing a companion diagnostics strategy for new launches in China
Precision medicine is increasingly important in China, while with distinct access dynamics for companion diagnostics (CDx).
/
Developing a monetization strategy for a digital therapeutics (DTx) product in China
DTx is growing rapidly in China and requires a clear strategy for commercialization.
/
Market opportunity assessment and engagement strategy for inclusion in immunization programs
Understanding country-specific development of immunization programs is essential for their successful implementation.
/
Latest insights
Discover our latest collection of blogs, videos, brochures, and more. Use the designated filters and sort for insights within your sector. Or simply browse through the latest trending topics in business today. Either way, there's plenty for you to find and uncover.
Our experts are always happy to discuss your issue. Reach out, and we'll connect you with a member of our team.