The chemical industry faces significant challenges.
Energy dependency, sustainability issues, supply chains and trade restrictions are just a few.
Our specialist teams can help you meet the challenges and seize the opportunities that come with a volatile market. 
From advising on adaptations in the innovation process to navigating customer-specific developments in the market, and aligning the sales organization to new growth segments, we are here to support your journey to sustainable, profitable growth.
We help you navigate the volatile markets of the chemicals and materials industry for better growth, drawing on our depth of experience working with companies from start-ups to multi-national corporations.
Our dedicated and experienced global teams can advise across all major market segments, including chemicals companies and downstream customer industries, mining, industrial minerals and metals, ingredients manufacturers and suppliers, and agribusiness.
Services & Capabilities
01
Growth and innovation strategies
02
Sales excellence programs
03
Product and portfolio optimization
04
Key account management
05
Dynamic pricing models
06
Digital transformation strategies
Our approach
We pride ourselves on being hands-on and results driven.
Rather than apply a one-size-fits-all approach, we work with you to create a solution tailored to your specific business needs.  
In a highly commoditized industry subject to customer demand and market volatility, we work at pace, combining our expertise and agile mindset with our client's knowledge to unlock and maximize the sustainable growth potential. 
Our global team combines specialist chemicals, functional, and digital expertise. We know how to monetize innovations, drive growth and transform businesses to stay ahead in uncertain times. From strategies to tangible outcomes, our solutions are made to last. 
And last but not least, we make sure our solutions are implemented properly. The ultimate measure of our success is our clients' success.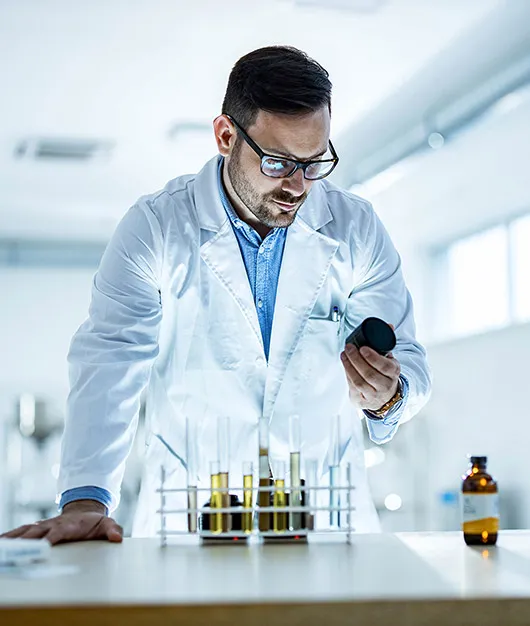 How we've helped
Ensuring stakeholder acceptance when implementing data-driven pricing approaches
A global chemical commodity company specializing in silicon compounds was looking to introduce dynamic pricing to better capture market opportunity.
/
Designing a dynamic pricing model for a chemicals manufacturer
Our client, an Asian chemicals company with a global distribution network, was looking to optimize its commercial strategy by introducing dynamic pricing.
/
How to optimize price architecture to better capture market value
A large agriculture cooperative sought support from our experts. They needed help streamline pricing and capture more market value when purchasing animals from farmers.
/
Latest insights
Discover our latest collection of blogs, videos, brochures, and more. Use the designated filters and sort for insights within your sector. Or simply browse through the latest trending topics in business today. Either way, there's plenty for you to find and uncover.
Our experts are always happy to discuss your issue. Reach out, and we'll connect you with a member of our team.