Rising competition and transparency have transformed wholesale and distribution.
Companies are feeling the pressure from both sides of the market.
As a vital link in the supply chain, wholesalers and distributors play a critical role in bridging the gap between manufacturers, and dealers and resellers. But with increasing competition, rising upstream costs and rapidly evolving customer expectations, businesses are feeling the pressure from both sides.
For many companies, traditional approaches and gut feeling form the basis of pricing and commercial strategy. But wholesalers and distributors are facing an increasingly competitive and transparent marketplace. Without effective strategy and the supporting infrastructure, companies will struggle to maximize the full revenue potential of their portfolios.
For businesses characterized by complex product portfolios and high transactional intensity, a dynamic commercial approach built around value to customers and an understanding of market conditions is key for success. Simon-Kucher can help you achieve this.
With over 35 years of experience working with industrial wholesalers and distributors, our dedicated and experienced global teams are here to support your journey to sustainable, profitable growth by optimizing every lever of your commercial strategy. 
Services & Capabilities
02
Pricing excellence programs
04
Sales excellence programs
05
Assortment and portfolio optimization
06
Digital transformation strategies
Our approach
We pride ourselves on being hands-on and results driven.
Rather than apply a one-size-fits-all approach, we work with you to create a solution tailored to your specific business needs.
Whether that's developing a service pricing strategy that delivers quick wins and long-term value, building and implementing a dynamic pricing model to improve your commercial strategy, or redeveloping the sales organization to achieve efficiency and results, we'll work alongside your team to achieve the goals we've set together. 
Our global team combines specialist wholesale and distribution, functional and digital expertise. We know how to transform businesses to keep ahead in this increasingly digital world. From strategies to tangible outcomes, our solutions are made to last.
And last but not least, we make sure our solutions are implemented properly. The ultimate measure of our success is our clients' success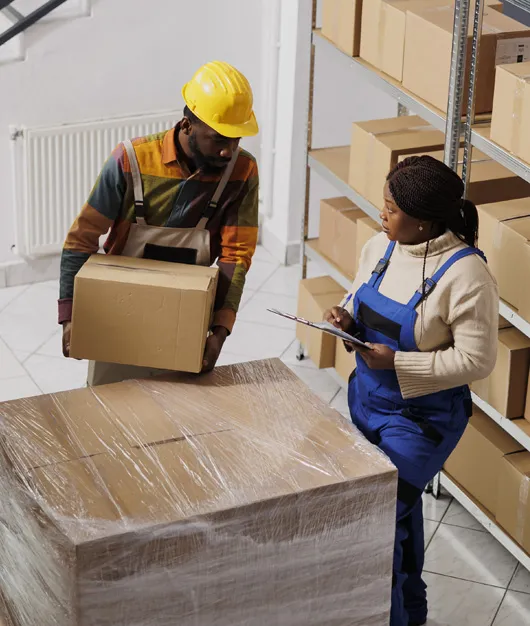 How we've helped
Building a best-in-class pricing approach for an agricultural wholesaler
Our client, a leading European agricultural wholesaler, was struggling with their pricing approach. The absence of a centralized pricing team, tools, or governance meant they lacked control and were failing to maximize margins.
/
Overcoming stagnating sales: Empowering salesforce success in direct distribution
As a leading German supplier of modular fixing technology, our client had a strong product portfolio. But stagnating sales in a mature but growing market was pushing them to change their sales approach.
/
Latest insights
Discover our latest collection of blogs, videos, brochures, and more. Use the designated filters and sort for insights within your sector. Or simply browse through the latest trending topics in business today. Either way, there's plenty for you to find and uncover.  
Our experts are always happy to discuss your issue. Reach out, and we'll connect you with a member of our team.