What We Do
Our sole focus is on unlocking better growth for our clients, increasing their long-term sales, value, and profit.
We achieve this by optimizing every lever of their commercial strategy – product, price, innovation, marketing, and sales.
Our Industries
Consumer
Financial Services
Healthcare & Life Sciences
Industrials
Technology, Media, Telecom
Putting consumers at the heart of your growth strategy.
Our state-of-the-art solutions allow you to capture significant opportunities by optimizing every single lever of your commercial strategy: reinventing business models, deploying the latest technologies and using powerful insights to create confident pricing, sales, and marketing strategies.

All of which put the consumer at the heart of your growth strategy.
Your partner in delivering sustained revenue and profit growth.
Decades of experience in the Financial Services sector and a deep-rooted understanding of customer decision-making and behavioral economics make us the ideal partner to support you on your journey to sustained profitable growth.
Unlocking better growth for healthcare suppliers, providers, and patients.
Simon-Kucher has led the way in the healthcare industry for over 35 years, helping pharmaceutical, medical technology and consumer healthcare companies identify, enhance, and realize the true value of their offers.

With our highly experienced teams based across Europe, the USA, and Asia, we unlock growth opportunities to help commercialize innovations that improve patient health and well-being.
Building a foundation to unlock better growth in Industrials.
Simon-Kucher has deep roots in the Industrials sector. From chemicals to construction, industrial goods to oil and gas, we are here to support you on your journey to sustainable, profitable growth.

We bring a wealth of knowledge, experience, and pragmatism to every business challenge.
Powering waves of innovation and value creation.
The TMT sector is the global economy's engine of growth and innovation.

Our specialist consulting teams can help power value creation, growth, and profit in this fast-moving industry. From pricing to sales, go-to-market to value proposition development, we know how to boost growth and your financial performance.
We pride ourselves on being hands-on and results driven. Our projects increase our clients' profitability by an average of 100 to 500 basis points.
Better Growth starts here
With You.
We understand that joining any firm is a big decision. We offer a huge range of career opportunities where you can make your own impact and build a career around you.

So, look around, get to know us, and if you like what you see, why not apply to join our team?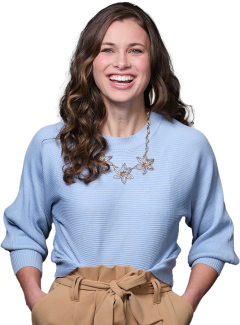 Our experts are always happy to discuss your issue. Reach out, and we'll connect you with a member of our team.