Industrial goods and machinery play a role in almost every downstream industry.
But in an increasingly disrupted and volatile environment, the industry must adapt beyond traditional markets and business models.
In a rapidly evolving market, companies must balance complex product portfolios and legacy systems, rising raw materials costs and the drive for a more sustainable outlook. Simon-Kucher can help you meet these challenges.
With over three decades of experience working with industrials goods and services companies, paper and packaging manufacturers, and machinery and mechanical engineering companies, we are here to support your journey to sustainable, profitable growth.
From advising on how to maximize value from innovation, to developing an effective digital transformation strategy or managing the shift to omni-channel business, our dedicated and experienced global teams are here to support your journey to better growth by optimizing every lever of your commercial strategy.
Services & Capabilities
01
Growth and innovation strategies
02
Market and customer segmentation
03
Product and price optimization
04
Sales excellence programs
05
Key account management
06
Sales incentive strategies
Our approach
We pride ourselves on being hands-on and results driven.
Rather than apply a one-size-fits-all approach, we work with you to create a solution tailored to your specific business needs.
We work at pace, developing intelligent and adaptive solutions to help you address your biggest challenges. From data analysis to roadmap implementation, we'll work alongside your team to achieve the goals we've set together.
Our team combines specialist industrial good and machinery, functional, and digital expertise. We know how to monetize innovations and transform businesses to keep ahead in this increasingly digital world. From strategies to tangible outcomes, our solutions are made to last.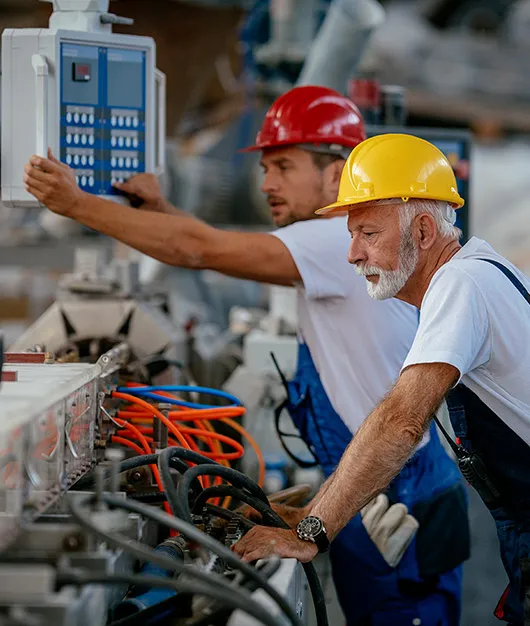 Latest insights
Discover our latest collection of blogs, videos, brochures, and more. Use the designated filters and sort for insights within your sector. Or simply browse through the latest trending topics in business today. Either way, there's plenty for you to find and uncover.
Our experts are always happy to discuss your issue. Reach out, and we'll connect you with a member of our team.