Coronavirus Impact: How Should Industries Respond to COVID-19?
March 09, 2020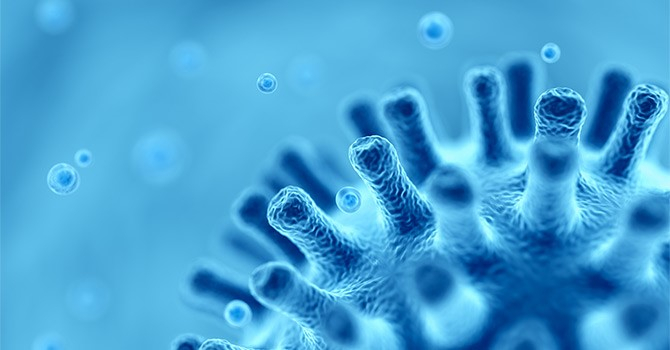 *The insights and recommendations shared in this article are based on the circumstances of March 6th 2020
The number of coronavirus cases diagnosed worldwide is rising daily. Since the outbreak of COVID-19, businesses have not only taken immediate measures to care for their employees and ensure the health and safety of their workforce, they have had to also grapple with unexpected challenges such as disrupted manufacturing, broken supply chains, cancelled events, and panic buying  – just to name a few. How should companies respond? In this article, we look at the coronavirus impact on business from multiple industry perspectives. Our experts emphasize that companies should stay well clear of exploiting an already difficult situation, and instead work together with customers.
Leisure, Travel, and Transportation
Consumer Goods & Retail
Software, Internet, Media
As the coronavirus continues to spread, affecting both business sentiment and consumer behavior, forecasts paint a bleak picture for the global economy. According to the OECD, the global economy is experiencing its slowest growth rate since 2009, and a longer, more intensive outbreak could even halve growth to 1.5% in 2020. Major stock markets have seen their worst performance since the 2008 financial crisis, and investors are concerned about the impact of COVID-19 as it leaves them less capable of assessing risks. 
While the long-lasting outcomes of this crisis are still relatively uncertain, how companies react to the outbreak may also play a role in determining the severity of the damage that the coronavirus imposes on the economic situation. In this article, our industry experts advise how companies can withstand a crisis, support customers, and prepare for recuperating lost business once the crisis comes to an end. Focusing on three heavily impacted sectors – the travel and tourism, consumer and retail, and media industries, the key messages are that companies should avoid hasty price decreases, focus on customer relationships, and explore value-added products and services linked to increased customer-centricity and an improved experience.
Leisure, travel, and tourism: Coronavirus threatens companies' survival
– Dimitris Hiotis, Global Head of the Leisure, Travel, and Transportation practice

Travel bans, lock downs, and a general fear of travelling: in a globally connected travel eco-system, no area of the travel and tourism industry is left unscathed. Hardest hit will be airlines, particularly those that are heavily dependent on large volumes of Chinese tourists. With the fragmented European market, airlines already in financial stress will face further pressure, likely leading to further consolidation or failure of the weakest airlines. The UK has already seen the collapse of airline Flybe due to the coronavirus, and others are likely to follow. Meanwhile on a global scale, forecasts have indicated that airlines could lose as much as $113 billion in revenue. 
In addition, Carnival Corp. and Royal Caribbean Cruises Ltd. have suspended cruises departing from China. The recent Diamond Princess and Grand Princess quarantines will make travellers considering a cruise wary of infection. But while the outlook seems bleak, the travel and tourism industry has withstood these type of outbreaks in the past. Companies with the quickest improvement post-crisis will be those already equipped with a plan and a focus on ensuring their customers are taken care of during this time of crisis.
How to withstand a crisis situation:
Offer customers flexibility and peace of mind for their plans
We are going through a period of considerable uncertainty, with customers unable to know where, when, and even if they can travel by the time their booking is due. Customers need flexibility and insurance to book flights, holiday, or hotel rooms. More open and flexible offers that do not require charges for flight, destination, or date changes will remove a considerable barrier, allowing customers to change their travel plans as things evolve. This will also help to increase loyalty in the future, as customers will remember the airlines, hotels, and travel agencies that helped them when they needed it most.
Reward loyal customers
For the people that still trust and use your services, try to be customer-centric. Low hotel occupancy provides the opportunity to offer complementary upgrades and provide better customer service. This will allow you to grow your net promoter score, which will pay off in the future through higher customer lifetime value (CLTV).
Upsell add-ons that drive a higher margin
Focus on upselling ancillary services and products to customers where possible, as long as is in line with the principles of customer-centricity. These carry a considerably higher margin than the core product and as such can help ensure that your accounts remain "in the black".
Don't be too hasty to drop prices
There will be temptation to gain liquidity through cheaper prices, but price is not the reason people have stopped booking. Motives are health-related, and any attempt to drop prices will most likely drive the market down, even potentially leading to a price war with the competition, further damaging profitability through margin pressure and value deterioration. Have clear rules on how to counteract competitive moves and avoid knee-jerk reactions. Reducing capacity is a better option than dropping prices.
Develop an effective strategy for the future
According to an IATAs analysis of the SARs outbreak, passenger traffic should return to its pre-crisis level within nine months. Once the virus is controlled, companies can regain their losses through the increased demand and buying power. Put a plan in place to ensure revenue management systems pick up the demand as it comes through. Similarly, be on the look-out for companies to acquire or merge, as the crisis may create possibilities for consolidation and valuable market share gain once the market picks up again.
Consumer and retail: Changing buying behavior requires a levelheaded response
– Tim Brzoska and Ricardo Rubí, Global Heads of the Consumer Goods & Retail practice

The crisis is also having major impact on consumer behavior, as concerns of a correction or even recession of the global economy continue to grow. Consumers are inclined to stock up, and many stores and online distributors are struggling to keep up with demand for some essential items. Meanwhile, stock-piling is seen as a window of opportunity for resellers. In times of a crisis, anxious consumers are more likely to turn to the secondary market for their essentials, especially if they are confronted with empty shelves in their local stores. Most people have already read the reports of certain retailers raising prices on high-demand items, such as face masks and hand sanitizer. However, this is an irresponsible move that could backfire in the long term. Rather than price jumps, companies should explore other means of protecting their revenues, and customers, during an outbreak.
Supporting consumers during times of uncertainty:
Avoid temptation of traditional supply and demand economics
A short-term bump in prices is not only wrong from a moral perspective, deliberately taking advantage of customers could jeopardize long-term revenues and profits. For example, when fuel supplies were low during Hurricane Sandy, some gas stations saw an opportunity to increase prices. However, when supply returned to normal, they faced backlash from upset consumers. Therefore, instead of trying to profit from the crisis, companies should focus on inventory management to ensure sufficient stock.  It is acceptable to roll-back some promotions, but avoid the "gouging" perception.  Be sure to remind consumers once the crisis is over that your brand stayed true to its promise.
Remember: stable prices are an advantage against secondary markets
While maintaining healthy SKU levels is key, there will be an inevitable struggle to keep up with the demand for some essential items due to stockpiling. However, price can be an advantage for retailers if consumers start turning to the secondary market. If reseller prices are higher, "best prices" are an effective way to drive traffic to your own channels. At the same time, avoid eroding price perception, e.g. through heavy discounts or promotions. These tactics usually either fail due to low foot traffic among cautious shoppers, or succeed but contribute to the existing stock issues, further exacerbating the situation.
Enhance and market your service offering
Many consumers don't want to risk going out in public unless absolutely necessary. Here, convenience is key. Retailers have an opportunity to promote extra services such as grocery delivery or curb-side pick-up, and to steer consumers toward specific products, such as pre-packaged bundles and essential kits. This is also a chance for manufacturers to push their D2C initiatives, especially if products are sold out on traditional channels or they offer special products that are not listed elsewhere. Of course, this should not be played on the back of retail partners, and retailers should continue to be allocated their required share of SKUs.
Media industry: exhibitions and trade fairs are hit the hardest
– Lisa Jaeger, Head of the Software, Internet, and Media practice

While the coronavirus is all over the news, one part of the media industry is suffering its worst financial shock in over a decade. In the battle against a global catastrophe, trade fairs and events are facing a never-ending series of cancellations. Called-off events include the Mobile World Congress, the world's largest mobile phone trade fair, in-house exhibitions like Facebook's developer conference, and the international Geneva Motor Show. Thousands of square meters of exhibition space remain empty, and the exhibitions and trade fair industry stands to lose billions in revenues. 
When big brands face pressure, advertising budgets are usually one of the first areas to undergo cuts. Therefore, media businesses strongly dependent on advertising will also feel the pinch. The most prominent example is the New York Times, which has announced an expected 10% decline in revenues. However, the American newspaper is not alone. There is no doubt that TV broadcasters, digital ad distributors, and publishing houses will have to endure adverse revenue effects brought about by the crisis. However, exact details on the most affected media channels are still unclear. In China for example, the brewer Anheuser-Busch InBev has shifted dollars from outdoor media to online ads due to fewer people on the street, and an increase in online traffic. Whether trend this will affect other markets depends on the extent that the virus spreads among the global population.
Future-proofing revenues through customer-centric, digital services
For media businesses that depend on advertising revenue, it may be tempting to secure short-term business by granting extra high discounts. However, not only is this unlikely to help you meet your business goals, it also risks ruining your net price levels for longer than planned. Discounts should never be granted randomly without a clear structure on minimum prices, or calculated without considering customer-specific attributes. The media industry struggles with discounting at the best of times, and this is especially risky when faced with a high level of uncertainty about future revenues.
Events offer fantastic networking opportunities that not only benefit exhibitors, but also participants. However, the industry's current business model is mostly restricted to physical venues – leaving huge untapped potential for digital contact and networking services throughout the year. Trade fair organizers already have the contact information of exhibitors and participants whose details are gathered through online ticket sales. Why not use this information to explore further matchmaking potential, or ways to help participants and exhibitors stay in touch?
Developing digital services that support the business needs of exhibitors will also reduce the dependence on external factors like a health crisis. In almost all stages of the buying process – from buyer-seller-interaction to actually ordering products – there is huge untapped potential in the area of digital support. Moreover, a positive digital experience will increase the likelihood of exhibitors hosting further events once the crisis has ended – an opportunity to rebuild business with trade fairs of the future.
Takeaways for all industries during the coronavirus crisis:
Nobody can truly know for sure how the crisis will develop, and in times of uncertainty, companies might start to question their pricing, sales, and marketing strategies. Here are four key ways companies can protect their revenues and customers during the outbreak.
Whatever the industry, it is first and foremost important to give customers flexibility and peace of mind. Do not sever customer relationships out of short-sighted profit needs! It also goes without saying that unnecessary price increases during this difficult time are a no-go. 
Similarly, refrain from heavy discounts and promotions. These could worsen supply and demand issues, or even lead to price wars with the competition, putting additional pressure on margins and further deteriorating value. 
The crisis, not price, is behind any reduction in demand. So rather than heavy discounts, think about value-adds and ancillary products or services that you can offer customers. In this period of uncertainty, convenience and customer-centricity are more important than ever. 
Finally, think long-term. Once the virus is controlled and the crisis is over, customers will reflect on how companies behaved. Start making plans on how to harness this loyalty for future business, as well as how to offset the losses once the crisis is over.
The coronavirus outbreak has caused major disruption in the logistics industry. Read our recommendations on intelligent pricing strategies here!