Global Sales Study: Lasting Effects of the COVID-19 Crisis on Bank Sales
December 07, 2020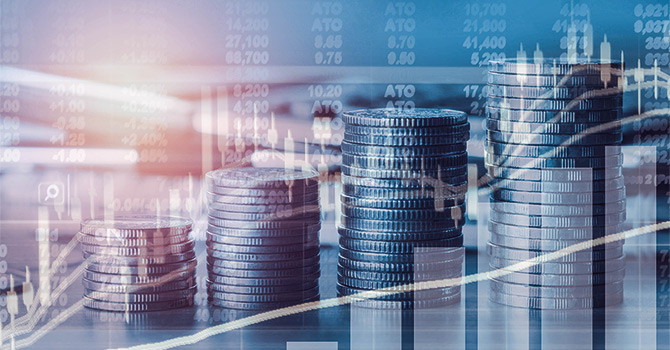 Conducted with over 300 professionals from banking and financial institutions, Simon-Kucher's recent Global Sales Study investigates the impact of the COVID-19 crisis and identifies the key channels for future success. We discuss the results with banking experts Jens Baumgarten, Matthias Nisster, Enrico Trevisan, and Leo D'Acierno to learn more about the key sales trends.
Simon-Kucher's recent Global Sales Study examines the effects of the crisis on bank sales. Can you share some insights into how banks been responding to the pandemic?
Jens: The results of the study show that sales of many products, including consumer financing, leasing, and trade financing, have suffered during the crisis, especially due to the lockdowns. As a result, most banks are now rethinking their distribution strategy and are planning to reduce their physical presence and close branches. Around 44 percent of the banking executives surveyed say their number of branches will decline by more than 10 percent over the next years. Customer advisor positions are not expected to be cut to the same extent as branches, so banks obviously hope to shift at least some of their branch-based staff to other channels.
Matthias: Banks are also accelerating their digitalization initiatives. A strong majority of banks now recognize that the online and omnichannel sales are gaining in importance over entirely offline, personal sales. Yet despite the physical distancing measures introduced in response to the pandemic, an alarming 40 percent of sales processes were carried out in person, since end-to-end online sales processes are often only available for a limited number of financial products.
The crisis has certainly increased the pressure to digitalize. How well have banks adapted the new digital reality?
Leo: As customers are changing the way they buy, banks need to change the way they sell. The study shows that most banks understand this but often their capabilities fail to support the transformation to digital. More than half of the banks surveyed are dissatisfied with the success of current digital initiatives. Many believe their institutions are at a competitive disadvantage, stating they perform worse than their competitors in online and omnichannel sales.
So there is still room for improvement with omnichannel sales… What are the key areas that banks need to urgently address?
Jens: New approaches, capabilities, and digital tools will be crucial. Although many institutions offer digital tools to support their customers and advisors during the purchasing process, only 44 percent of respondents are satisfied with these tools.
Matthias: Accelerated by the COVID-19 crisis, customer behavior is becoming more digital and new touchpoints are required to offset the loss of personal contact. It is vital that banks analyze and evaluate customer behavior more efficiently and develop targeted sales processes and initiatives. This is precisely where many banks are lagging behind right now.
Enrico: In this context, banks' priorities should be focused on creating flawless omnichannel experiences along each touch point of the customer journey. This can be achieved only by systematically removing the cognitive barriers that hamper customers' understanding, while simultaneously recalling value associated to banking products.
Leo: Similarly, collaborating with third-party providers and platforms is becoming a key success factor in reaching new customers and better serving existing ones. This requires a dedicated strategy and a detailed process to monetize the innovations introduced by external partners.
What about beyond the pandemic? Where do banks see their main source of future growth?
Leo: The greatest opportunities are seen in up- and cross-selling with existing customers, which were mentioned by more than 80 percent of respondents. Here it is recognized that a targeted customer approach based on demand-driven segmentation will be critical to success. However, most respondents also shared that they use simple customer segmentation based on historical or demographic data. Few banks are able to identify and manage segments based on deep customer insights. This is often due to a lack of data on customer behavior, IT and compliance constraints, weak organizational and technological infrastructure, and poor usage of data.
Enrico: Relying only on Big Data, however, is not sufficient to successfully identify and address different customers' preferences. Indeed, the power of data should be integrated with behavioral intelligence – namely, the application of behavioral notions in the customer journey to build viable commercial actions. This is particularly relevant in banking where the touch points with customers are typically limited, with fewer data points being recorded and stored compared to other industries.
Matthias: The majority of respondents also believe that marketplaces, brokers, and aggregators will become more important channels for sales and customer relationships over the next few years. However, almost half of the banks surveyed do not have a clear strategy for dealing with these emerging market players. Greater attention needs to be paid to the potential for channel conflict, which could jeopardize revenue, margins, and customer relationships.
Can you provide some immediate action points for banks that still have offline sales deeply rooted in their DNA?
Jens: Banks need to take an omnichannel approach and find the right balance between existing and new sales channels. Omnichannel success lies in three key areas:
Digitalizing sales models: Customer behavior is becoming more digital and banks need to reduce the number of branches and promote omnichannel sales. This means strengthening the digital capabilities across the entire organization and developing a digital sales toolset to be used by customers as well as by relationship managers when facing customers. Banks should also aim to simplify the digital experience by removing the typical navigational and cognitive barriers.
Developing more effective approaches for addressing and growing customers: The loss of touch points with customers means banks need to identify new ways to effectively target them. We recommend using data-supported analytical processes for segmentation, targeting, and relationship management. This will depend on the technical and organizational constraints of the bank, and it may be worth evaluating the opportunity to acquire new internal and external data for segmentation purposes.
Defining clear strategies for cooperating with external partners: As third parties increase in importance, banks need to define a strategy for external partners, while building their own platforms. This includes strengthening the cross-selling, up-selling and acquisition opportunities and should be supported by a detailed monetization process.
Download the results of the Global Sales Study here!