Your overall D2C maturity score
Performance per dimension
4 stages of maturity
How to use results
D2C Maturity can be improved along 4 dimensions
There is no set of pre-defined activities that companies can simply add to their existing to-do list to acheive D2C Maturity. Companies must incorporate D2C Excellence into every facet of their business to get the most value from their efforts and achieve their ambitions.
Your performance breakdown per dimension
Strategy
Growth Execution
Performance
Operating Model
A strong D2C strategy is the prerequisite for accelerating your sales via this channel. When evaluating your D2C strategy, 3 sub-dimensions are important:
Readiness: Evaluate your D2C maturity by getting an overview about the status quo within your organization to define your starting point and next steps.

Ambition: Knowing where you want to go with your D2C business in the next 3 years is critical to starting your D2C growth journey.

Focus: The right strategy needs to be focused considering markets, customers, communication, and go-to-market approach to turn your D2C journey into a success story.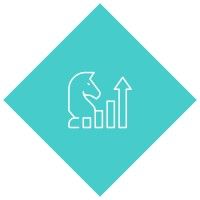 For making your D2C journey a success story, a strong performance in the three sub-dimensions of D2C growth execution is required:
Customer journey: For executing growth in D2C successfully, you need to be able to identify optimization levers along the major customer journey steps acquisition, monetization and retention and focus on the levers and actions that offer the highest growth potential.

360° Customer segmentation: Knowing your customers by heart is probably the most important part of any business in order to create a personalized and meaningful experience to your customers.

Omni-Channel: Think about how to connect your online customer experience with offline customer touchpoints to create a truly seamless experience across channels for your customers.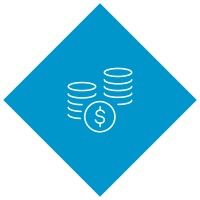 Changes in the market and your company's performance should be closely monitored within three sub-dimensions to be able the adjust to changing conditions:
KPIs: Keep a close eye on your marketing efforts and the results to make sure you are always getting the most value from the money spent.

Day-to-day steering: Make data-driven decisions in day-to-day steering based on continuous tracking of performance along the funnel by channel (e.g., SEO, SEA).

Partner approach: Identify partners and resources with the capabilities to support your D2C growth and rigorously apply a make or buy partner approach. Closely monitor partner performance based on value added.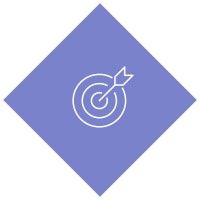 The right operating model is the backbone of your D2C efforts. A successful D2C operating model is based on three sub-dimensions:
Organization & Governance: Making sure that roles and responsibilities are end2end defined is key for efficient decision-making and crucial to achieving your D2C ambitions.

Skills & mindset: In order to keep up with the competition your team needs to have the right skills and operate with a "digital first" mindset emphasizing data-driven decisions, experimentation, agility and customer centricity.

Technology: Collecting and leveraging data as a basis for decision making can be a huge advantage in D2C. This requires technology and infrastructure combined with the right expertise.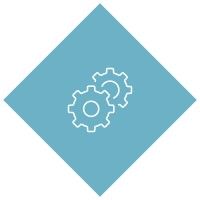 Our experts are always happy to discuss your issue. Reach out, and we'll connect you with a member of our team.