It's no secret: A big part of whether business goals are missed or exceeded comes down to execution. Having the right capabilities in place makes all the difference.
Based on our findings, Private Equity firms perceive significant capability gaps in their portfolio companies in pricing, sales, marketing & digitalisation. Hence it's critical to develop these capabilities throughout the lifetime of an investment.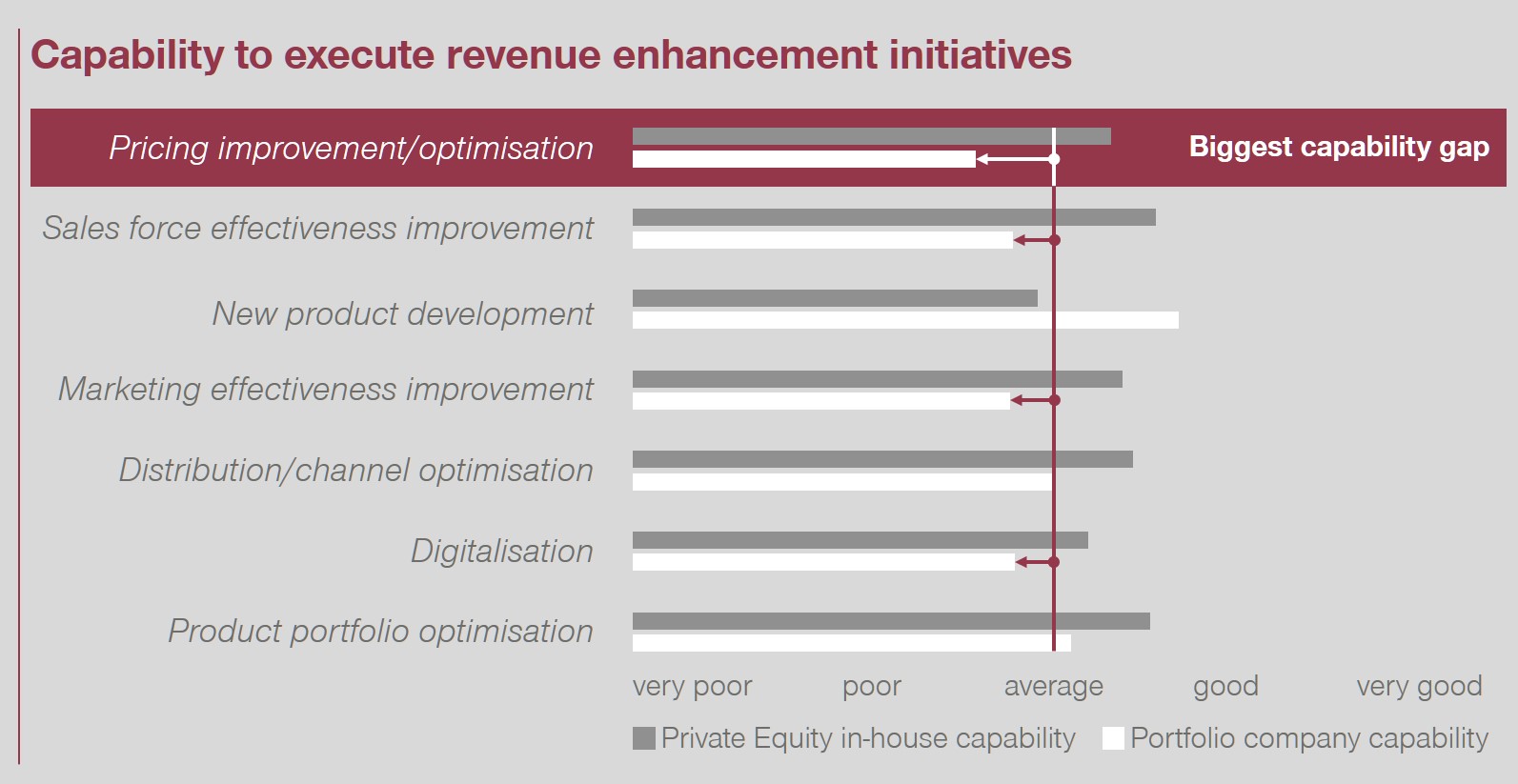 Portfolio companies are often aware of these gaps themselves. In our experience, bringing in specialists at the due diligence stage can be a marketing asset for Private Equity firms and increase their chance of acquiring the target.
Requests to re-design pricing and sales organisations, develop tools, processes, roles and responsibilities, and even run the function in the interim are becoming increasingly common as Private Equity firms aim to ensure ROI.
Undoubtedly, top line initiatives can add more value post-acquisition than most cost or capital initiatives. Hence, Private Equity firms which are able to spot and address these opportunities early on can generate significant growth and positively impact their exit multiples.
---
Why do almost 40% of Private Equity revenue enhancement initiatives fail? From our experience, whether a portfolio company exceeds or fails to meet their top line goals usually comes down to the same 3 things:
Balancing senior management & Private Equity involvement
Focusing on the right factors for each portfolio company
Building capability in key top line areas
---